Biore Japan Body Wipes Mint to Berry
Barang Tak Tersedia
Untuk sementara barang ini tidak dijual. Kamu bisa wishlist barang ini atau
Cari Barang Serupa.
Biore Japan Body Wipes Mint to Berry
2 barang berhasil terjual
Biore Japan Body Wipes Mint to Berry
Price : 60.000 (10 sheets)
🔅
Instantly cool and fresh Mint scent. Then gently berry scent.

A changing scent makes wiping fun! COOLING body wipes for sweat removal.

A tough and thick sheet can clean the whole body. Removes the cause of sweat stickiness and odor.

Clear smooth powder spreads over skin and keeps skin smooth for many hours. It cleans without leaving white traces on the skin.

It prevents clothes from sticking to the skin, keeping it nice and dry even if you sweat afterward.
🔅
Recommended usage
● When getting up
● To feel clean before leaving the house
● At school or in the office
● After sports activities
● Before meeting someone
● After coming home and before a shower
● After a shower
● When you are not able to take a bath or shower
● For the entire body including armpits, arms, neck, chest, back, and legs.
🔅
* Do not use the product to wipe furniture, electronic appliances and other objects.
* Pay attention as liquid could ooze out of the product if pressed hard inside a bag and other items.
* If the printed face of the serial number is in close contact with wallets and other surfaces, the ink may transfer. (printed on the inner pack).
🔅
● Do not use the product on individuals with sensitivity to cool menthol sensations, sensitivity to alcohol, or sensitive skin, or on infants.
● Do not use the product on problem areas with wounds, swelling and rashes, around eyes, on mucous membranes, and immediately after hair removal.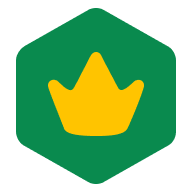 for_fun_shop
Online 26 menit lalu
Promo
Cashback
2%
min. Pembelian 300rb
Cashback
2%
min. Pembelian 1,5jt
Penawaran Lainnya

Paylater & Cicilan
Beli sekarang, bayar akhir bulan atau 30 hari lagi
Ada masalah dengan produk ini?
Ulasan(0)

Biore Japan Body Wipes Mint to Berry