Biore Japan Body Wipes NON Fragrance
Barang Tak Tersedia
Untuk sementara barang ini tidak dijual. Kamu bisa wishlist barang ini atau
Cari Barang Serupa.
Biore Japan Body Wipes NON Fragrance
5 barang berhasil terjual
Biore Japan Body Wipes NON Fragrance
Price : 60.000 (10 sheets)
🔅
Unscented
🔅
LONG-LASTING odor BLOCKER from armpit to toe! MEDICATED deodorant body wipes.

STERILIZING ingredients adhere to skin and remove the cause of odor.
The long-lasting deodorant effect keeps the skin odorless.

A tough and thick sheet can wipe and refresh the whole body.
Clear smooth powder (base) spreads over the skin and keeps it smooth for many hours.

It cleans without leaving white traces on the skin.
It prevents clothes from sticking to the skin, keeping it nice and dry even if you sweat afterward.

Do not use the product on individuals with alcohol sensitivity or sensitive skin, or on infants.

Recommended usage
● When getting up
● To feel clean before leaving the house
● To remove the odor
● At school or in the office
● After sports activities
● Before meeting someone
● After a shower
● When you are not able to take a bath or shower
● For the entire body including armpits, arms, neck, chest, back, and legs.

Benefits and effects : Sweat odor, body (underarm) odor.

How to use :
Pull out a sheet and wipe skin. Both sides of the sheet can be used.
🔅
● Do not use the product if you are sensitive to alcohol, if your skin is sensitive, or on young infants.
● Do not use the product on problem areas with wounds, swelling and rashes, around eyes, on mucous membranes, and immediately after hair removal.
● Pay close attention during use to make sure that this product does not cause any sort of trouble to your skin.
Stop using the product and consult a dermatologist if it does not suit your skin, if you experience redness, swelling, itching, irritation, loss of color (e.g. white blotches) or darkening during use, or if the above conditions appear after your skin is exposed to direct sunlight. Continuing to use the product may worsen these symptoms.

#japanproducts #bodywipes #tissuebadan #ffsreadystock #jasatitipbeli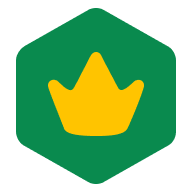 for_fun_shop
Online 1 jam lalu
Promo
Cashback
4%
min. Pembelian 50rb
Cashback
2%
min. Pembelian 300rb
+ 3 Lainnya
Penawaran Lainnya

Paylater & Cicilan
Beli sekarang, bayar akhir bulan atau 30 hari lagi
Ada masalah dengan produk ini?
Ulasan(0)

Biore Japan Body Wipes NON Fragrance