Arnolds Family Homestay
Homestay
Jalan Eltari, RT/RW;001/001 Kel. Trikora, Bajawa, East Nusa Tenggara, Indonesia, 86514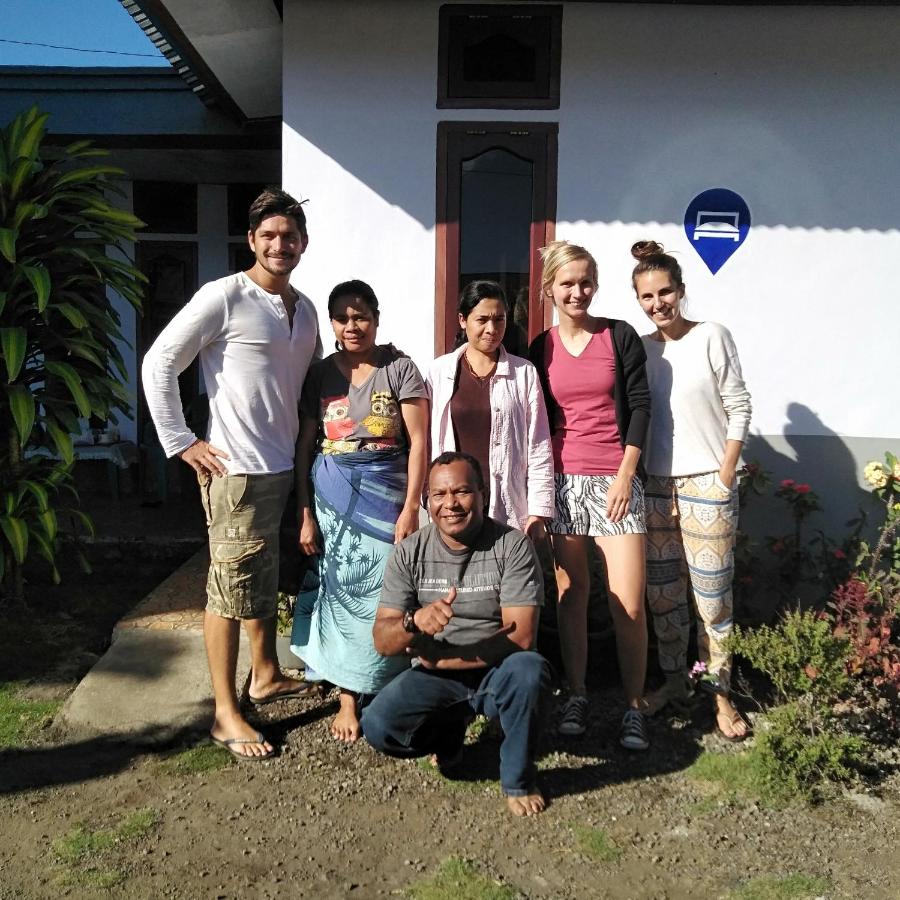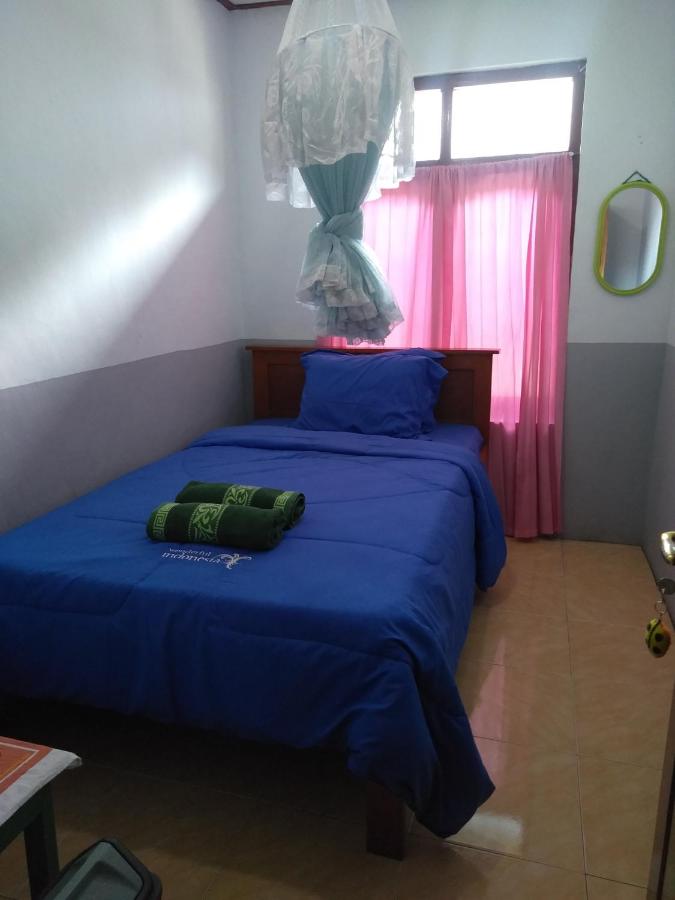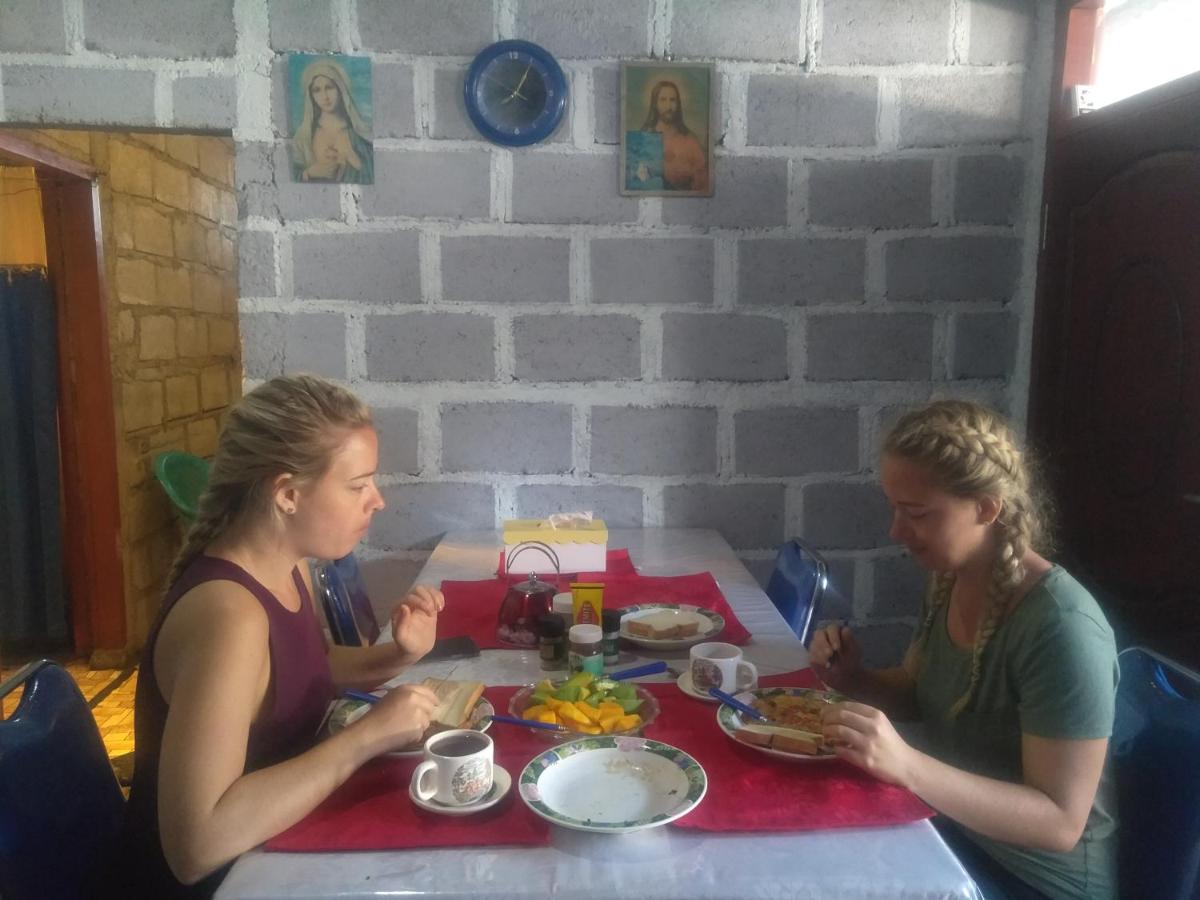 +81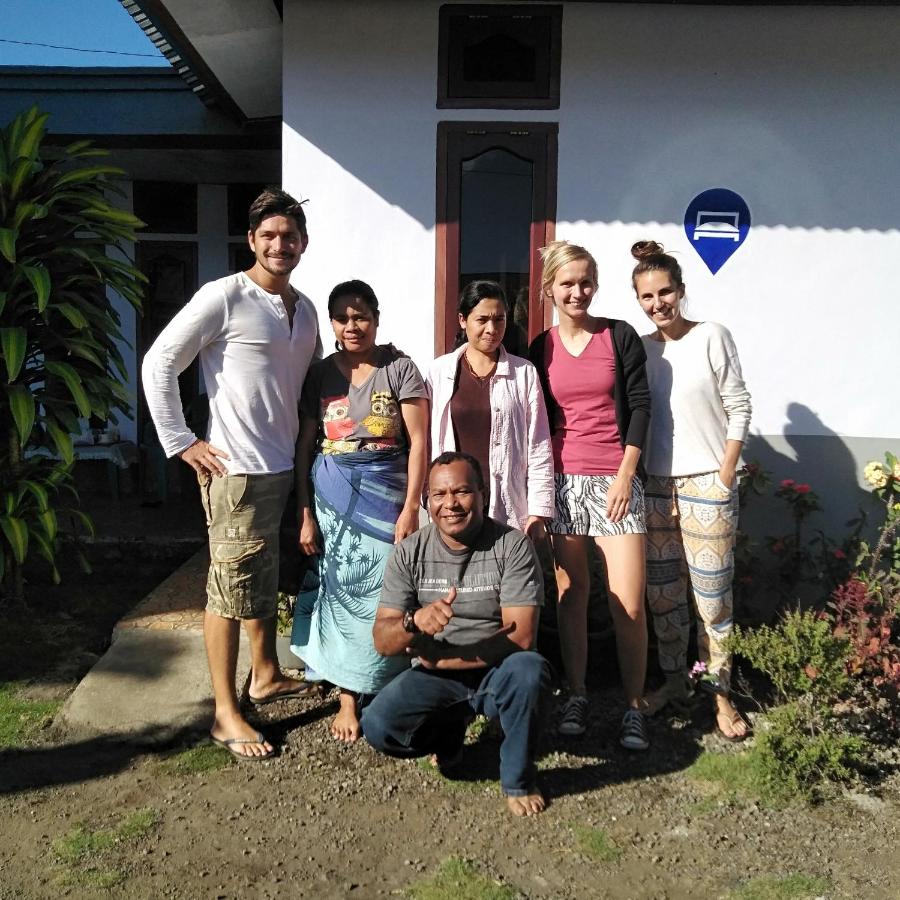 1/85

Ruang Bebas Rokok
Laundry

Teras

Cuci kering

Kamar Keluarga
Jasa Penyetrikaan

Lihat Peta
Pencarian untuk
Mon, 20 Sep 2021 - Tue, 21 Sep 2021, 1 Kamar, 1 Tamu
Yahh, tidak ada kamar tersedia
Kamar yang kamu lagi tidak tersedia, coba ubah tanggal pencarianmu ya!
Ulasan dari tamu
Booking.com | Berdasarkan ulasan
Hanya tampilkan ulasan dari Indonesia
Close to town
Sek
Malaysia • 10 Nov 19
Nice homestay with friendly family
9,0
Arnold and his family really give you a very warm welcome. He is easy to talk to and is happy to share information about the history and culture of the island. His wife is also very kind and prepared a nice big breakfast. The room was very clean. Real recomendation to have a pure interaction with an Indonesian family.
The bathroom is clean, but only provides a bucket shower with cold water. Also no sink. Not a real problem for 1 night and the kindness of the family totale makes up for it.
Sven
Belgia • 28 Sep 19
Tomás
Portugal • 16 Sep 19
Humble but friendly and cosy homestay
8,0
They were very friendly, had re-fillable water, and the bed was very comfortable.
There was no access to hot water and the breakfast wasn't very substatial: rice pancake and honey with tea/coffee, and a passion fruit. Some vegetable or egg fried rice would have been more preferable, something more filling.
Saraing
United Kingdom • 9 Sep 19
We liked to be in a home stay. Friendly and helpful people. The can help with organizing transportation and trips. Arnold can be the guide too. Nice things to see in the area around Bajawa. Bed was comfortable.
For the toilet/bathroom we had to go outside (at night) and in to the main part of the house. No sink which is not handy.
Vince_b
Belanda • 1 Sep 19
Arnold's family is very kind and welcoming, meeting them was the best thing about staying in this property. Arnold treated us as friends and always tried to make us comfortable. We decided to make a tour with him and the rest of the guests in which we visited a local school, coffee factory and traditional villages. He taught us about their culture and the way of living of Flores' inhabitants. He also organized shared transport for our next destination. The breakfast was western style and varies every morning.
If you are looking for a 4 star hotel this might not be the place for you to stay. If you want to know about how local people live, this is for you! :)
Raquel
Spanyol • 1 Sep 19
Informasi penting
Harap beri tahu pihak Arnolds Family Homestay terlebih dahulu mengenai perkiraan waktu kedatangan Anda.
Deskripsi
Terletak di Bajawa, Arnolds Family Homestay memiliki lounge bersama, serta akomodasi dengan dapur. Tersedia area tempat duduk dan ruang makan di semua unit. Homestay menawarkan sarapan a la carte atau khas Asia. Arnolds Family Homestay menawarkan teras. Layanan rental sepeda dan mobil tersedia di akomodasi.
Fasilitas

Kegiatan
Happy hour
Tur jalan kaki
Kelas memasak

Kolam renang dan pusat kesehatan
Pemandian Air Panas
Pemandian Umum

Transportasi
Rental sepeda (biaya tambahan)
Penyewaan Mobil

Layanan resepsionis
Meja Layanan Wisata

Area umum
Teras
Teras Berjemur
Dapur bersama
Area lounge/TV bersama
Layanan kebersihan
Laundry
Cuci kering
Jasa Penyetrikaan
Layanan kebersihan harian

Lain-lain
Ruang Bebas Rokok
Kamar Keluarga
Ruangan Khusus Merokok
Arnolds Family Homestay
-
Jalan Eltari, RT/RW;001/001 Kel. Trikora, Bajawa, East Nusa Tenggara, Indonesia, 86514
Lihat di Peta