Balian Prana Lodge
Guest house
Jalan Pelindo, Balian Beach, Selemadeg, Tabanan, Indonesia, 44360
Harga /kamar/malam mulai dari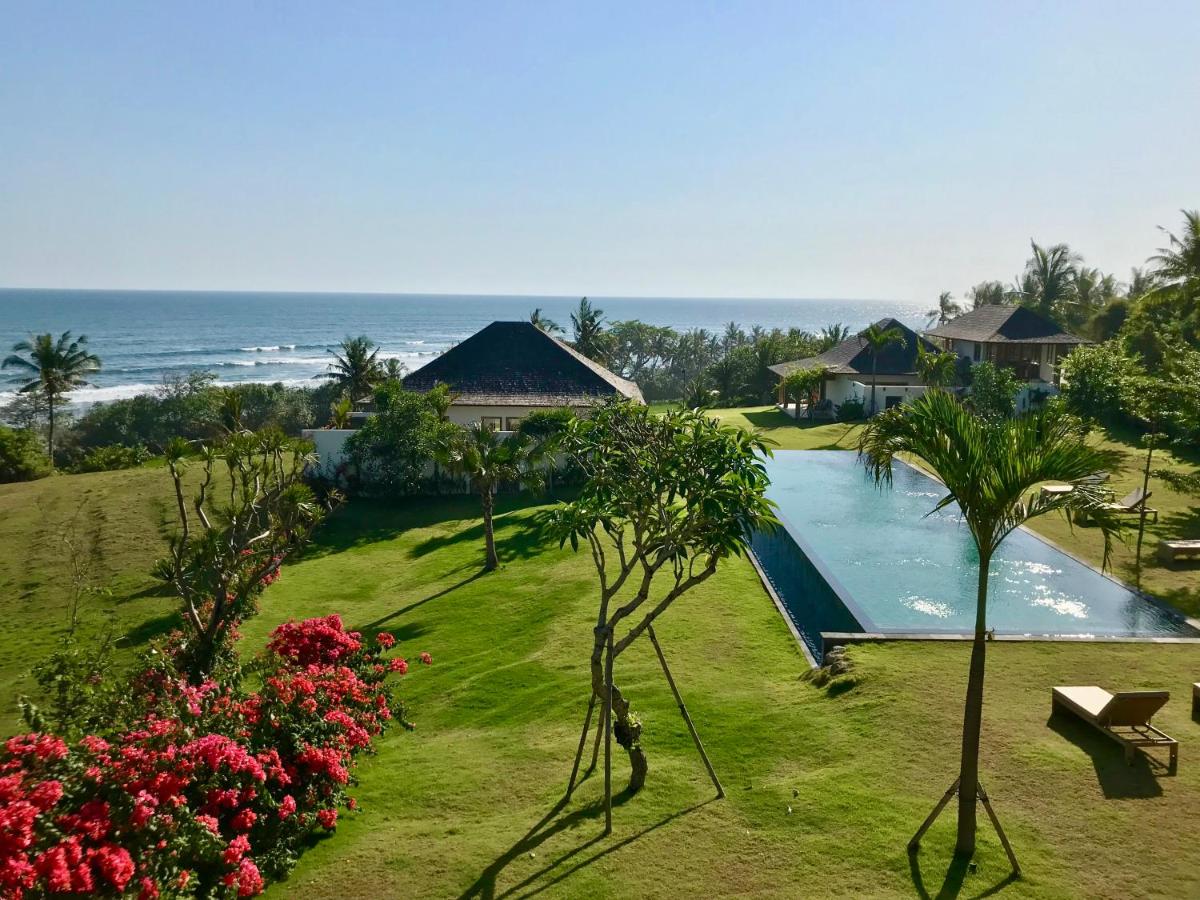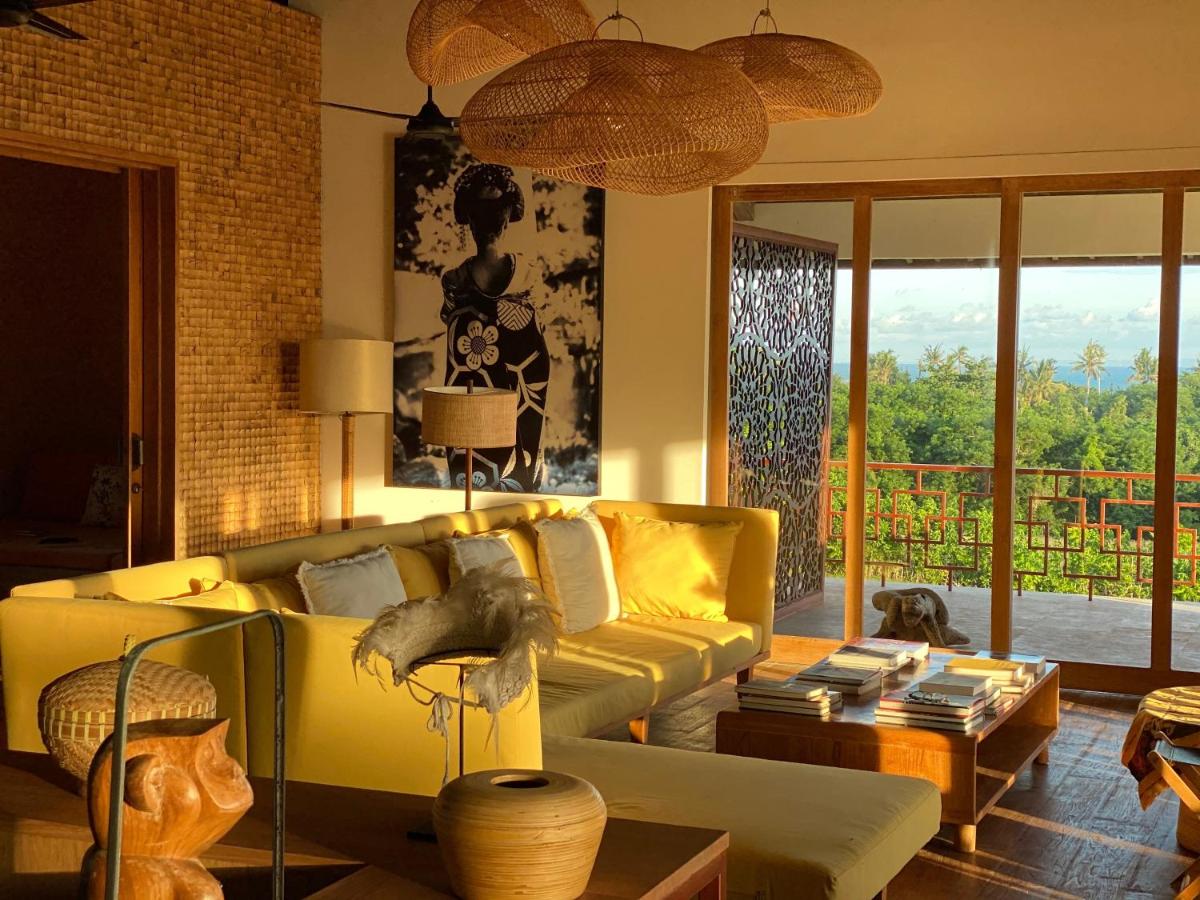 +76
1/80
Fasilitas
AC

Wi-Fi Gratis

Kolam Renang

Ruang Bebas Rokok
Parkir Gratis

Antar Jemput Bandara Gratis

Lihat Peta
Pencarian untuk
Wed, 29 Sep 2021 - Thu, 30 Sep 2021, 1 Kamar, 1 Tamu
Kamar Double dengan Pemandangan Laut
Maksimum: 2 Dewasa
30 m² • 1 Besar (King)
Sarapan Gratis
Non-refundable
AC
Kamar mandi pribadi
Rp1.980.000
Termasuk pajak /kamar/malam
Kamar Double atau Twin dengan Pemandangan Laut
Maksimum: 2 Dewasa
30 m² • 2 Tempat tidur single
Sarapan Gratis
Non-refundable
AC
Kamar mandi pribadi
Rp2.000.000
Termasuk pajak /kamar/malam
Kamar Double dengan Pemandangan Laut
Maksimum: 2 Dewasa
30 m² • 1 Besar (King)
Sarapan Gratis
Non-refundable
AC
Kamar mandi pribadi
Rp2.200.000
Termasuk pajak /kamar/malam
Suite Presidential
Maksimum: 1 Dewasa
40 m² • 1 Ekstra besar (Super-king)
Sarapan Gratis
Non-refundable
AC
Kamar mandi pribadi
Rp2.700.000
Termasuk pajak /kamar/malam
Kamar Double dengan Pemandangan Laut
Maksimum: 2 Dewasa
30 m² • 1 Besar (King)
Sarapan Gratis
Non-refundable
AC
Kamar mandi pribadi
Rp2.750.000
Termasuk pajak /kamar/malam
Suite Presidential
Maksimum: 1 Dewasa
40 m² • 1 Ekstra besar (Super-king)
Sarapan Gratis
Non-refundable
AC
Kamar mandi pribadi
Rp3.000.000
Termasuk pajak /kamar/malam
Ulasan dari tamu
Booking.com | Berdasarkan ulasan
Hanya tampilkan ulasan dari Indonesia
We booked a room and were lucky enough to have the house to ourselves. The place is completely wonderful, from the design of the open plan living area to the softness of the sheets. The sea views from the balcony that surrounds the house are breathtaking.
The only slight criticism I would have was that the breakfast felt a little basic. If I'd been renting the whole place I would have expected something a little more special.
Ben
United Kingdom • 28 Des 20
The most beautiful Villa in Bali
10
We had an absolute fabulous stay at Prana. The design of the house is very unique and very tasteful. The energy and vibe of the house, the views and rooms are absolutely fabulous and beautifully design. Outstanding.
I assume the house has been empty for a little bit and so rooms and beds/pillows/fabrics smelled a little moldy unfortunately. Nothing that can be avoided really in the tropics. Everything else about the place made up for it 100%
Nadja
Indonesia • 27 Nov 20
spacious architectural modernist gem
9,0
Incredible architecture, beautiful location, pool, massive clean and spacious rooms, comfortable beds, amazing bathrooms - this place is special if you like a modernist, clean feel. I was on my own for a solo break and it exceeded all expectations.
More food delivery options for lunch and dinner as there was not an in-house option. Also staff could come more regularly to clear up breakfast/coffee etc throughout the day.
Vita
United Kingdom • 26 Feb 20
A real memorable stay, we wish come back soon !!
Nothing
Su
Tiongkok • 10 Jan 20
Super clean, the staff is really friendly
Adrian
Jerman • 24 Nov 19
Loved every bit of it and was sad to go from this lil paradise.
10
Breakfast was amazing! Everything was nice and fresh. The locations is amazing if you love the quietness and nature. Best kept secret of Bali. Staff is lovely the pool is amazing. The views are even better! If you go to Bali to relax this is the place to be!
Ivor
Belanda • 10 Nov 19
Deskripsi
Set in Selemadeg, 600 metres from Balian Beach, Balian Prana Lodge offers accommodation with an outdoor swimming pool, free private parking, a shared lounge and a garden. Featuring family rooms, this property also provides guests with a terrace. This pet-friendly guest house also has free WiFi. The units at the guest house come with a seating area. At Balian Prana Lodge all rooms come with air conditioning and a private bathroom. Guests at the accommodation can enjoy a continental breakfast. Bike hire and car hire are available at Balian Prana Lodge and the area is popular for cycling and fishing. The nearest airport is Ngurah Rai International, 36 km from the guest house, and the property offers a paid airport shuttle service.
Fasilitas

Umum
Parkir Gratis
Hewan peliharaan diizinkan

Kegiatan
Memancing
Selancar Angin
Hiking
Bersepeda
Tur jalan kaki
Tur Sepeda


Makanan & Minuman
Layanan antar belanjaan

Kolam renang dan pusat kesehatan
Kolam Renang
Pemandangan Pantai
Pijat
Mainan kolam renang
Kolam infinity
Handuk kolam renang/pantai
Swimming Pool

Transportasi
Antar Jemput Bandara Gratis
Rental sepeda (biaya tambahan)
Penyewaan Mobil
Antar-Jemput Bandara (biaya tambahan)

Layanan resepsionis
Tempat Penyimpanan Barang
Invoices

Area umum
Taman
Teras
Perpustakaan
Kapel/Kuil
Teras Berjemur
Area lounge/TV bersama

Hiburan dan layanan keluarga
Buku, DVD, dan musik untuk anak
Saluran TV anak
Layanan kebersihan
Laundry
Jasa Penyetrikaan
Alat press celana
Layanan kebersihan harian

Fasilitas bisnis
Faks/Fotokopi

Lain-lain
AC
Ruang Bebas Rokok
Kamar Keluarga
Kamar Pengantin
Pemadam api
Hotel lain di Balian Beach
Balian Prana Lodge
-
Jalan Pelindo, Balian Beach, Selemadeg, Tabanan, Indonesia, 44360
Lihat di Peta