Batu Tabuan Beach Bungalows
Batu Tabuan Beach Bungalows
Rumah pedesaan
Sungai pinang, Pasarsungai-nyala, West Sumatra, Indonesia, 25654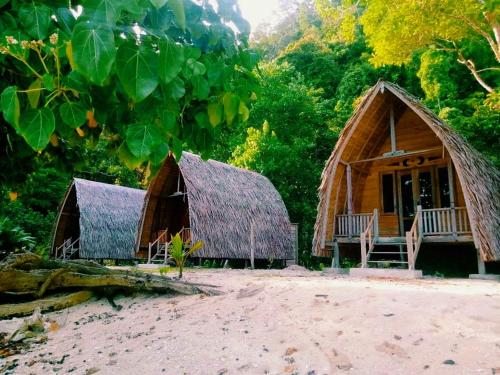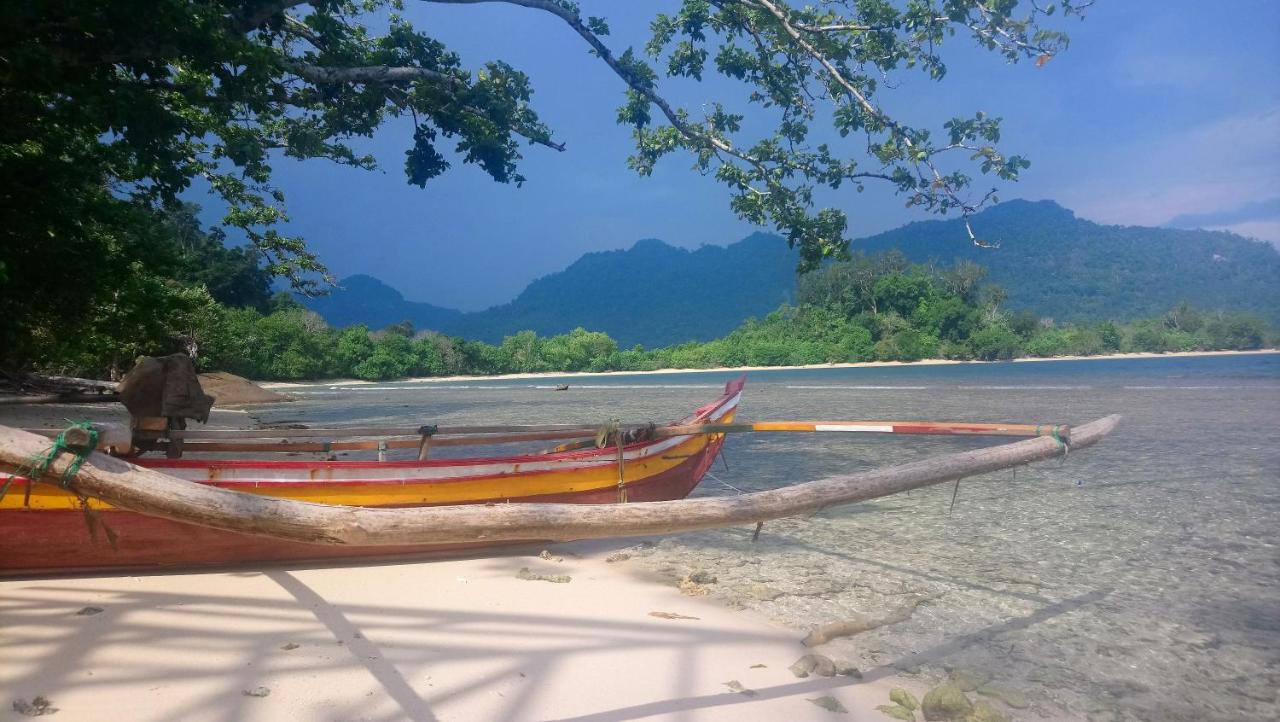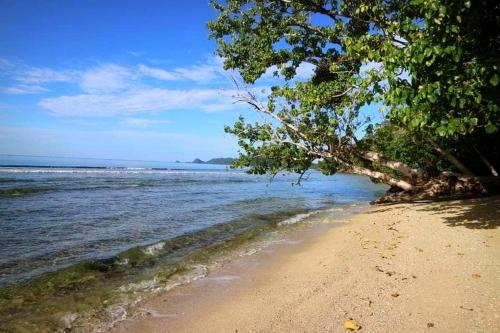 +14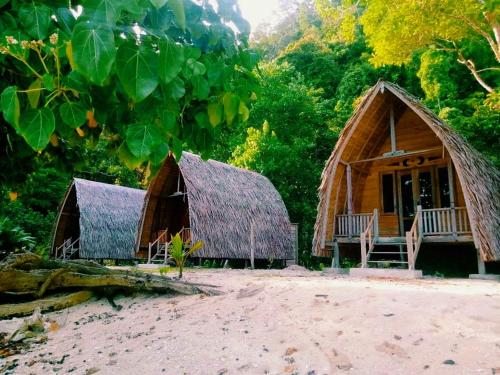 1/18

Teras

Lihat Peta
Pencarian untuk
Sun, 19 Sep 2021 - Mon, 20 Sep 2021, 1 Kamar, 1 Tamu
Yahh, tidak ada kamar tersedia
Kamar yang kamu lagi tidak tersedia, coba ubah tanggal pencarianmu ya!
Ulasan dari tamu
Booking.com | Berdasarkan ulasan
Hanya tampilkan ulasan dari Indonesia
Perfect stay in beautiful bungalows - in the heart of nature on the sea coast.
9,0
This perfect and quiet place on the sea coast invites to stay longer: Luxury of a well studied and ornately realized simplicity - beautiful wooden bungalows all in natural materials - situated on the waterfront - everything very clean. Thousand thanks for Sava, Mathilde and Raran - the friendly and helpful Batu Tabuan Team. Good and healthy food like fresh fish, vegetable, rice, salad, fruits, etc. Different boat tours for special snorkling places and beaches on other small islands.
Roman
Swiss • 28 Mar 20
Fabulous natural setting.
10
This is a fabulous small beach place in an incredibly scenic setting. It is extremely peaceful and relaxing with only the sound of the sea and the birds. It's a great place to get away from it all. It is only about two hours from Padang on a very good road and a short transfer by small boat from the local village. The bungalows are set right on the beach surrounded by beautiful big old trees providing lots of shade. Right behind the bungalows is a steep hill of thick jungle full of monkeys and a variety of birdlife including hornbills. The bungalow and attached bathroom was very clean and the bed super comfortable. The shower is cold which was very refreshing given the hot temperatures. The owners and staff were exceptionally welcoming , helpful and friendly. We advised them we preferred spicy local food with full flavours and that's exactly what we got. The food was really delicious and very varied . They have a great cook. We had four wonderful days there relaxing on the different little sandy beaches, went for walks and enjoyed a fishing trip in the bay. The sea is full of different fish and some very large turtles which come right up to the shoreline. It is truly an idyllic place to stay if you want a beach in an absolutely natural setting with peace and quiet. We would highly recommend the bungalows and would definitely love to return some day. Thanks to everyone there for making our stay so special and good luck for the future.
The only items which would make the stay perfect were some comfortable chairs on the bungalow verandah and a sun lounger for the beach.
Raymond
United Kingdom • 8 Mar 20
Perfect place to relax and unwind
9,0
Amazing location, it is the type of cottage in a beach in the middle of nowhere like what we usually saw on TV xD It took 2-3 hours ride from Padang Airport and 15 minute boat ride which is amazing! SUPER beautiful view around the cottage. Beach on the front and jungle on the back, it was perfect location. The only thing you have to do here is only relaxing, literally, haha. Because there is no internet connection and electricity only goes from 6 pm til 12 midnight. Inside the cottage can be a bit loud with the sound of the waves but really it is more comforting than annoying :). Serene natural noises! Meals were super delicious and plenty, prepared 3 times daily, included in the price of they stay. The only added fee is transport pickup from the airport (better book with them than trying Grab taxi or whatever) and the boat ride. Would highly recommend this place if you want an escape from the hustle bustle of the city!
Tika
Belanda • 14 Jan 20
Great Setting Nice huts (gorgeous sea view) Great stuff (definitely great) No noise (exept the sound of the waves and the rustling in the trees) And an abundance of delicious food Summing Up: a very good choice
S
Jerman • 30 Nov 19
Authentic stay at a jungle beach
10
Very authentic place ! Remote area, we wanted a quiet place to relax so this place is exactly what we were looking for. Bungalow with a view and a private bathroom. Rooms were clean. Staff was super friendly! Food was amazing. The BBQ chicken is highly recommended ! Grilled fish and vegetable were delicious, too, and not too spicy for the kids which we really appreciated. Mineral water and coffee were included which was very nice. We needed to charge our phones at night and they provided electricity sunset to midnight. We couldnt get enough of the view from the restaurant !!!! Loved it !!! They let us use their snorkelling equipment and my daughter loved it. We tried the cooking class for idr 100,000 per person with a local woman from the village and got to eat what we cooked. They offer trips to a waterfall, to an island but we didn't try it. Other guests said it was cool though. We had to pay extra for the boat transfer but it was smooth and just a 15 minute ride. In a word we really liked it and spent à fantastic time there !
Nothing really
Taillefeunaille
Prancis • 25 Okt 19
Informasi penting
Akomodasi ini tidak mengizinkan pesta bujang atau sejenisnya.
Deskripsi
Memiliki teras, Batu Tabuan Beach Bungalows menyediakan akomodasi di Pasarsungai-nyala. Balkon dengan pemandangan laut ditawarkan di setiap unitnya. Sarapan ala carte tersedia setiap hari di rumah pedesaan ini. Padang berjarak 41 km dari Batu Tabuan Beach Bungalows.
Fasilitas

Hotel lain di Pasarsungai-nyala
Batu Tabuan Beach Bungalows
-
Sungai pinang, Pasarsungai-nyala, West Sumatra, Indonesia, 25654
Lihat di Peta