Jalan Ahmad Yani, Bajawa, East Nusa Tenggara, Indonesia, 86412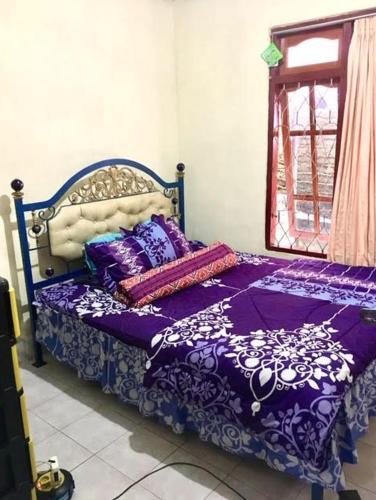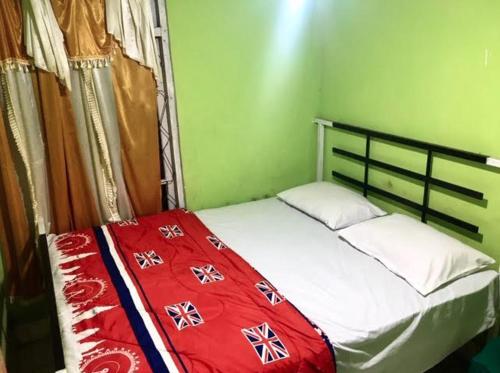 +3
1/7

Wi-Fi Gratis

Restoran

Ruang Bebas Rokok
Parkir Gratis

Antar Jemput Bandara Gratis

Teras

Lihat Peta
Pencarian untuk
Wed, 22 Sep 2021 - Thu, 23 Sep 2021, 1 Kamar, 1 Tamu
Yahh, tidak ada kamar tersedia
Kamar yang kamu lagi tidak tersedia, coba ubah tanggal pencarianmu ya!
Ulasan dari tamu
Booking.com | Berdasarkan ulasan
Hanya tampilkan ulasan dari Indonesia
We loved our host, Jeje. She was very sweet, took us to a market at night and we arranged a tour with her to the traditional villages, Hotsprings and viewpoints. She could tell us a lot about all the places and we had a wonderful day! The facilities are very basic but fine considering it's a real homestay in someone's actual home, not a hotel.
Mo
Indonesia • 10 Okt 19
The owner is very kind enough to make me comfortable like at own home
Hot water for shower doesn't last longer
Natassa
Indonesia • 23 Agu 19
* Lovely owners - really friendly and chatty and helped us plan our itinerary for Bajawa * Great location - easy to access all attractions * Free water refill and coffee/tea available all day * Rooms simple but clean and had everything needed * Good WiFi
* Pillow a little hard Would highly recommend this homestay and would return if we came back to Bajawa! 😊
Chrissie
United Kingdom • 12 Agu 19
Staff is very friendly!! We could join for dinner and this was very good.
The room is very very basic. Also cold inside but we received an extra blanket. Breakfast also basic. For the price you can find better homestay.
Charlotte887
Belgia • 9 Agu 19
Very nice owners who took the time to chat with.their guests
All ok. Maybe clean a bit up outside the homestay itself? It doesnt look very appealing and a bit messy from the outside. Inside is all good ( including the owners and the lovely shy pup dog);-)
Bob
Belanda • 9 Agu 19
Informasi penting
Dikelola oleh tuan rumah individu
Deskripsi
Dagalos Homestay is set in Bajawa and offers a terrace. There is an in-house restaurant, plus free private parking and free WiFi are available. à la carte and Asian breakfast options are available every morning at the homestay. A car rental service is available at Dagalos Homestay.
Fasilitas


Kegiatan
Hiking
Tur atau kelas mengenai budaya lokal


Makanan & Minuman
Restoran

Transportasi
Antar Jemput Bandara Gratis
Penyewaan Mobil

Layanan kebersihan
Layanan kebersihan harian

Lain-lain
Ruang Bebas Rokok
Kamar Keluarga
Ruangan Khusus Merokok
Dagalos Homestay
-
Jalan Ahmad Yani, Bajawa, East Nusa Tenggara, Indonesia, 86412
Lihat di Peta