Deso ijen Guesthouse
Guest house
Jl. Kenjo Glondok, Gumuk Batur, Licin, Kabupaten Banyuwangi, Jawa Timur 68454, Ijen, Licin, Indonesia, 68454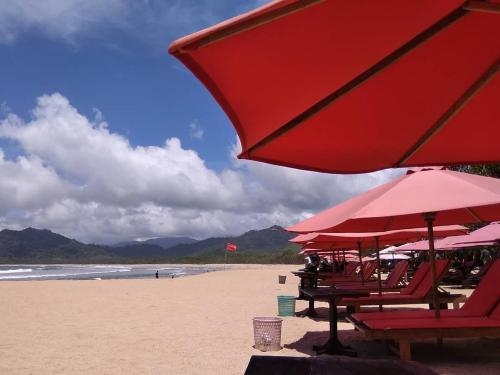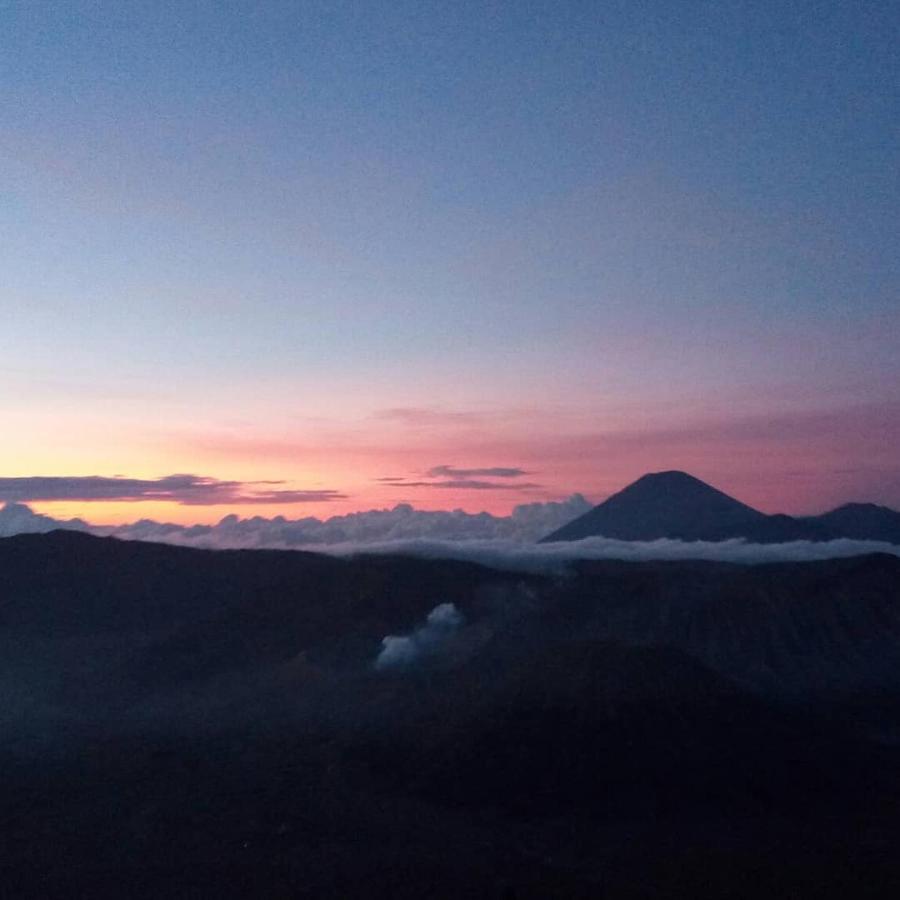 +37
1/41
Fasilitas

Wi-Fi Gratis

Ruang Bebas Rokok
Resepsionis 24 Jam
Parkir Gratis

Antar Jemput Bandara Gratis
Laundry

Lihat Peta
Pencarian untuk
Mon, 18 Oct 2021 - Tue, 19 Oct 2021, 1 Kamar, 1 Tamu
Yahh, tidak ada kamar tersedia
Kamar yang kamu lagi tidak tersedia, coba ubah tanggal pencarianmu ya!
Ulasan dari tamu
Booking.com | Berdasarkan ulasan
Hanya tampilkan ulasan dari Indonesia
The best tour for ijen Breakfast Dinner Staf
The noisy
Ruth
Australia • 9 Mar 20
Beautiful place and also close to the Ijen Crater and with the host who was very helpful Gusti the host picked us up from the port of Ketapang and also we booked a tour package to go to the Ijen crater and he arranged our tour package to the Ijen crater and organized a tour guide that  very nice and funny he named Holis is the older brother of gusti he is our guide to go to the crater of Ijen He is very funny and explained in detail about our trip that night and he also made us souvenirs for us to bring to our country and  Gusti also invited us to take a walk around the location of our lodging and and he fetched a young coconut in the rice fields near the inn and we were also invited by Gusti to go to a coffee plantation and also to a waterfall near the inn and also breakfast at  the morning and also the dinner prepared by Ibu Gusti is also very delicious we highly recommend this place  i the place is clean although this place is fairly simple but this room has a private bathroom in it and also with a very friendly host participant with a cheap tour package and also a fairly qualified service for the category of cheap lodging
the place is simple but there is no warm water in the toilet but everything is OK
Grandy
Argentina • 9 Mar 20
A very beautiful place and also a very helpful host package tours cheap and quiet place near the rice fields and also breakfast in the morning is very delicious
Nothing we are ok
Richard
Irlandia • 9 Mar 20
A beautiful place in the Ijen Crater village and its friendly residents there the food served at this place is also very delicious Gusti and his family welcomed us very warmly No just there I also picked us up from Banyuwangi Kota Station for and Ijen Crater tour packages and Sukamade Beach to see sea turtles or breeding places and turtle breeding there is also very cool we recommend this place
Nothing
Leonard
Indonesia • 7 Mar 20
Beautiful place with Ijen Crater tour along with friendly host Gusti is a friendly host and very helpful. He arranged our tour package to go to Ijen Crater with very cheap and very affordable prices. We also booked tour packages to go to the beach.  Sukamade and also Mount Bromo and he arranged just for us the food was also very tasty here the family welcomed us warmly we really liked this place even though the place is fairly simple but the host was very helpful
Nothing it was not hot water
Xio
Malaysia • 7 Mar 20
Nice Host but dirty and noisy rooms
3,0
Harris, our host, was kind and helpful. He explained us how it works in Indonesia for train travel and was arrangeant with transport. Other members of the family were also here and welcomed us warmly.
Cleanliness is the BIGGEST concern here. The room was dirty, the sheets smelled like they already been used by a previous guest and do not talk about the bathroom... Moreover we didn't have any water pressure in the shower so we couldn't wash ourselves properly. If you're looking for something clean, this is not the good address. But if you don't care about this point, you can easily book here. Ah, and the mosque is JUST NEXT DOOR. So you won't be able to sleep without been a lot (really, A LOT) annoyed by the noise it makes five times a day (for at least 30min to 1 hour each time). Important when you're looking for a quiet place.
Alison
Prancis • 4 Mar 20
Deskripsi
Situated in the Ijen district of Licin, Deso ijen Guesthouse provides a garden. Boasting room service, this property also provides guests with a terrace. The accommodation features a 24-hour front desk, airport transfers, a shared kitchen and free WiFi. The private bathroom is fitted with a shower and free toiletries. Guests at the guest house can enjoy a halal breakfast. The nearest airport is Banyuwangi Airport, 28 km from Deso ijen Guesthouse.
Fasilitas

Umum
Parkir Gratis
Hewan peliharaan diizinkan

Kegiatan
Hiking
Menyelam
Snorkeling
Tur atau kelas mengenai budaya lokal
Tur jalan kaki
Makan malam bertema


Makanan & Minuman
Layanan Kamar
Sarapan Dalam Kamar
Layanan antar belanjaan
Makanan anak

Kolam renang dan pusat kesehatan
Pijat

Transportasi
Antar Jemput Bandara Gratis
Rental sepeda (biaya tambahan)
Penyewaan Mobil
Layanan antar-jemput (biaya tambahan)
Antar-Jemput Bandara (biaya tambahan)

Layanan resepsionis
Resepsionis 24 Jam
Layanan Pesan Tiket Travel/Wisata
Check-In/Check-Out cepat
Meja Layanan Wisata
Check-in/-out Pribadi

Area umum
Taman
Teras
Teras Berjemur
Dapur bersama
Layanan kebersihan
Laundry
Cuci kering
Jasa Penyetrikaan
Layanan kebersihan harian

Lain-lain
Ruang Bebas Rokok
Cocok untuk Tamu Difabel
Kamar Pengantin
Kamar Kedap Suara
Tersedia Kamar Bebas Alergi
Ruangan Khusus Merokok
CCTV di tempat umum
Alarm asap
CCTV di luar akomodasi
Pemadam api
Alarm keamanan
Keamanan 24 jam
Deso ijen Guesthouse
-
Jl. Kenjo Glondok, Gumuk Batur, Licin, Kabupaten Banyuwangi, Jawa Timur 68454, Ijen, Licin, Indonesia, 68454
Lihat di Peta