Indah Home Stay
Homestay
Banjar Sema, Payangan, Indonesia, 80572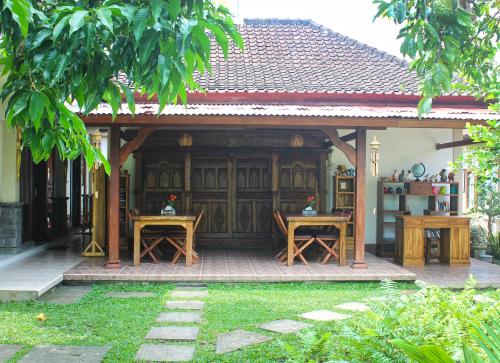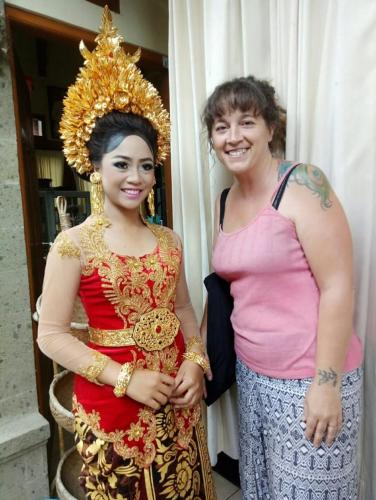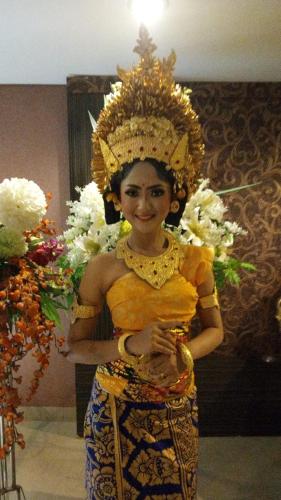 +38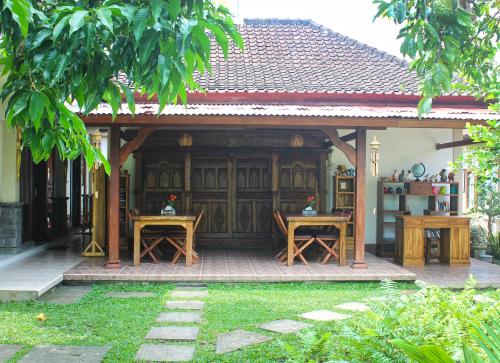 1/42

Wi-Fi Gratis

Restoran

Ruang Bebas Rokok
Parkir Gratis

Antar Jemput Bandara Gratis
Laundry

Lihat Peta
Pencarian untuk
Sun, 26 Sep 2021 - Mon, 27 Sep 2021, 1 Kamar, 1 Tamu
Yahh, tidak ada kamar tersedia
Kamar yang kamu lagi tidak tersedia, coba ubah tanggal pencarianmu ya!
Ulasan dari tamu
Booking.com | Berdasarkan ulasan
Hanya tampilkan ulasan dari Indonesia
Best stay in all Bali with local family. Real Bali =)
10
Lovely family with the pleasure to receive guests and treat them well! Darya, Tira and all the family went well behond their basic responsabilities as hosts to accomodate our desires for our stay there! Spacious room! Delicious breakfast! Unliimitated tea & Coffee! Very local neighbourhood! Very quiet and relaxing atmosphere but still close enought to drop ocasionally at Ubud. Can't recommend it enough! Will definitely come up!!
Diana
Swiss • 22 Feb 20
Comfortable clean and cheap place.
Staff was nice but when we arrived they just let us into the room and that was it. We had to ask everything. Wi-Fi password, bike rental, what time is the breakfast..even they seemed surprised that breakfast is included. Problem with this area is that grab doesn't work at all so we had to take expensive driver for 400k...but the price is everywhere the same. Rooster concert in the morning, didn't get a good sleep.
Tobias
Jerman • 6 Jan 20
Thanks to the super staff ! So kind and generous. Terima kasih banyak ! Feels like home. Well located in the middle of many beautiful temples and rice fields.
Amélie
Prancis • 1 Des 19
Great Homestay if you have a bike or you are a couple
10
It really is a home stay. I felt like I was part of the scene. There was only one other guest so I got a lot of attention. The wife of the owner was exceptionally pleasant and the young girl who works there tried very hard to be polite and helpful. The general ambience is nice.
The area within walking distance is interesting in its own way, especially the market area. But although I wanted to escape the crowds in Ubud I did feel a bit like I was a little bit isolated. If I had not had a working knowledge of standard Bahasa Indonesia I might have actually been a bit lonely since I was travelling alone. The other guest turned out to be very nice, but I only really met him as I was leaving. It is hard to bargain for a cheap rate to come back by taxi and there is really no other way if one goes far beyond normal walking distance except on the back of a scooter or small motorbike (without a helmet). The day I did not do anything but sit around and read it was very quiet and pleasant. It might be nice for a couple or someone used to driving a small motorcycle. They tried very hard to please, but it would not be everyone's cup of tea.
Johannes
Kanada • 5 Jul 19
Very friendly and welcoming family. Amazing value.
Pedro
Jerman • 18 Mei 19
Muliawan
Indonesia • 29 Apr 19
Informasi penting
Harap beri tahu pihak Indah Home Stay terlebih dahulu mengenai perkiraan waktu kedatangan Anda.
Deskripsi
Terletak di Payangan, 37 km dari Seminyak, Indah Home Stay menyediakan restoran dan Wi-Fi gratis. Homestay ini menyediakan sarapan khas Asia setiap hari. Indah Home Stay menawarkan teras. Anda dapat bersepeda di daerah sekitar akomodasi atau bersantai di taman. Kuta terletak 37 km dari Indah Home Stay, sedangkan Ubud terletak 11 km. Bandara terdekat adalah Bandara Internasional Ngurah Rai, 46 km dari homestay, dan tersedia layanan antar-jemput bandara berbayar.
Fasilitas

Umum
Parkir Gratis
Hewan peliharaan diizinkan



Makanan & Minuman
Restoran
Layanan Kamar
Sarapan Dalam Kamar
Layanan antar belanjaan
Makanan anak

Transportasi
Antar Jemput Bandara Gratis
Rental sepeda (biaya tambahan)
Penyewaan Mobil
Layanan antar-jemput (biaya tambahan)
Antar-Jemput Bandara (biaya tambahan)

Area umum
Taman
Teras
Teras Berjemur
Dapur bersama
Layanan kebersihan
Laundry
Jasa Penyetrikaan
Layanan kebersihan harian

Pertokoan
Pemangkas Rambut/Salon Kecantikan
Toko Oleh-Oleh

Lain-lain
Ruang Bebas Rokok
Ruangan Khusus Merokok
Indah Home Stay
-
Banjar Sema, Payangan, Indonesia, 80572
Lihat di Peta