Kampung Kakak
Holiday park
Jl. Raya Loedik, Rote Barat, Rote Ndao, Nembrala, East Nusa Tenggara, Indonesia, 85971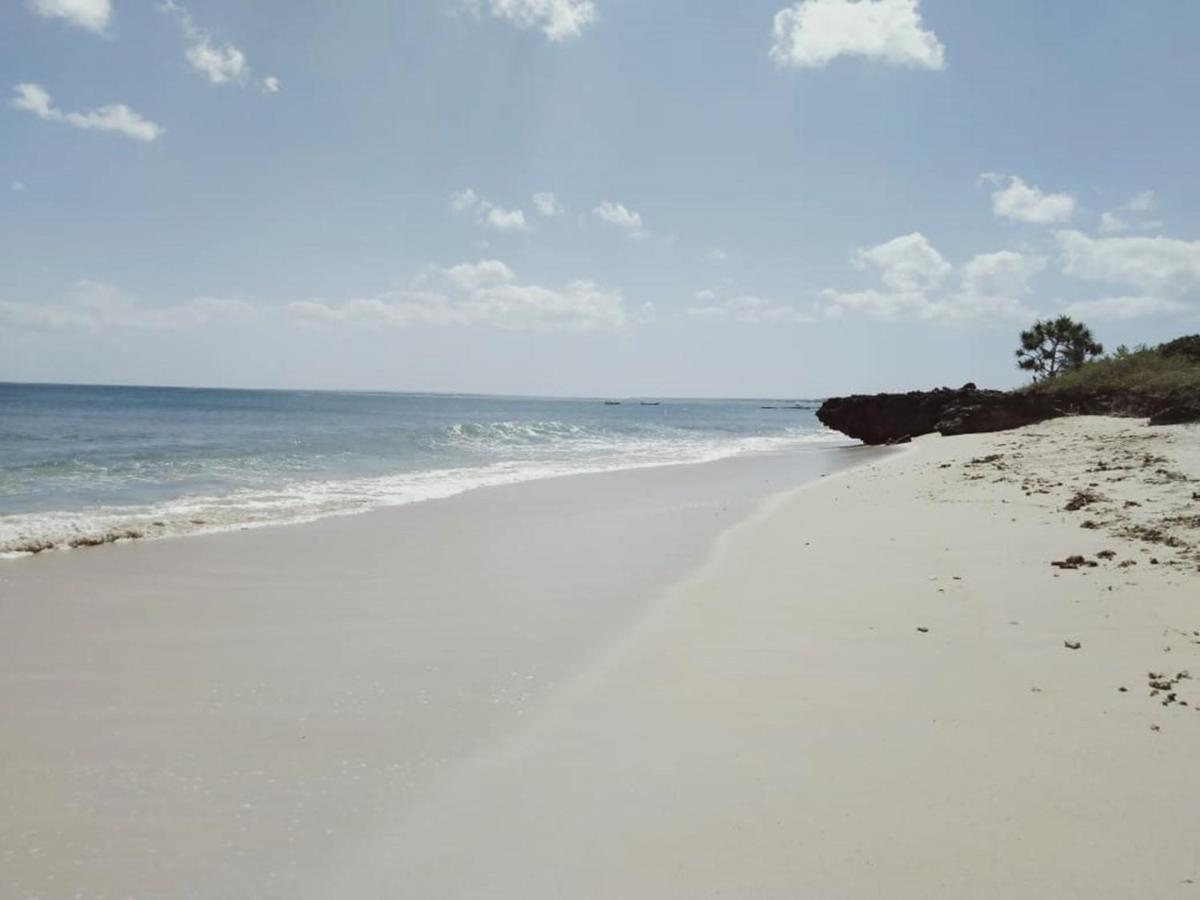 +85
1/89

Ruang Bebas Rokok
Parkir Gratis

Antar Jemput Bandara Gratis
Tempat Penyimpanan Barang
Laundry

Pemandangan Pantai

Lihat Peta
Pencarian untuk
Fri, 24 Sep 2021 - Sat, 25 Sep 2021, 1 Kamar, 1 Tamu
Yahh, tidak ada kamar tersedia
Kamar yang kamu lagi tidak tersedia, coba ubah tanggal pencarianmu ya!
Ulasan dari tamu
Booking.com | Berdasarkan ulasan
Hanya tampilkan ulasan dari Indonesia
Food was great. The girls did a good job.
Who is Alex? Managed to ignore us for 5 days. No information about tours, boats, history, tide, sights.... By chance we saw a folder on the last day.
Hubert
Indonesia • 3 Jan 20
Johannes
Austria • 9 Nov 19
Awesome place with lovely people!
10
Awesome place with lovely people. Mince and her family are very nice and help you with everything.Cozy bungalows at the beach. The food was delicious and the veggies were directly from the garden.Next to surfspot T-Land with boat transfer for free!
Stefanie
Tanzania • 8 Mar 19
Very nice, really peacefull and very nice staf.
10
Nice room, but the trees in ront blokked the view of the sea. Very nice staff, they made us lovely food and were very helpfull with everything.
Better klamboe, there were lots of musquitoes and the klaboe's were quite old and had hole's.
Sophie
Belanda • 7 Mar 19
Very disappointed , poor mangement!
5,0
The sunset view
Very poor water plumbing, i had to fix it... no really safe, pipes eated by rats and cockroaches in cupboard. Rooms are ver hot at night. No lunch and diner on Sunday.... No drinks available, need to buy before reaching the place. No fan in one room.
Remi
Prancis • 19 Nov 18
The worst accomodation and owner of all our trips!
3,0
Nothing!
Firstly, we are both students with not very high expectations but the accomodation and the attitude of the owner (Australien guy, wasn't there as he was in Bali) really shocked us. It was by far the worst and most expensive accomodation of our whole 7 weeks indonesia trip (also remote places). We and the other 3 guests (one couple and a girl) were all disappointed. The girl and couple had no electricity (also light) at all. We were lucky with the most expensive room as we had at least sometimes light and electricity. We really doubt whether the good reviews are from true guests (also the couple) as it seems that they are mostly from Australians. You should look at them carefully. Some (especially the first one) of them are really bad (also from Indonesians). - After booked via booking we got a PayPal invoice where we had to pay significantly more (additionally to the PayPal fees) without explanation from the owner - We booked for 5 nights but stayed only 2 and wrote the owner one day after arrival (arrived at the evening) that we want to leave earlier as it is really under our expectations. He said he will release the room and if someone else book it then we are getting some money back. The room was released and free and then it wasn't available anymore a bit later for the all remaining time (-> so someone has booked it) but we didn't got money! Never happened something like that to us. The girl also left earlier to another accomodation of Rote without getting money back. -The room was crazy dirty. Even used toilet paper (after toilet) from the prior guest were in the bin. And we didn't got toilet paper at all. Be aware that the description of the equipment is not true. All in all, we think the reason why he wants the money before arrival is that he is afraid of that the guests don't check in or want to leave earlier. We got the feeling that he really want to make as much money of you as possible with as low costs for him as possible.
Philipp
Jerman • 3 Nov 18
Informasi penting
Harap beri tahu pihak Kampung Kakak terlebih dahulu mengenai perkiraan waktu kedatangan Anda. Diperlukan pembayaran sebelum kedatangan melalui transfer bank. Pihak akomodasi akan menghubungi Anda setelah pemesanan untuk memberikan instruksi. Anda harus menunjukkan dokumen identitas berfoto yang berlaku serta kartu kredit pada saat check-in. Permintaan khusus tidak bisa dijamin dan dapat dikenakan biaya tambahan.
Deskripsi
Menawarkan fasilitas barbekyu dan area pantai pribadi, Kampung Kakak terletak di Nembrala. Tempat parkir pribadi tersedia gratis. Anda akan menikmati 3 kali makan setiap hari dan penggunaan kapal gratis, tergantung ketersediaan. Beberapa kamar menyuguhkan pemandangan laut atau taman. Terdapat dapur bersama di akomodasi. Guest house ini menawarkan beragam fasilitas olahraga air dan rental sepeda. Staf dapat mengatur aktivitas wisata, memancing, dan menyelam dengan biaya tambahan. Papan selancar tersedia dengan biaya tambahan.
Fasilitas

Umum
Parkir Gratis
Hewan peliharaan diizinkan

Kegiatan
Memancing
Berkano
Bersepeda
Menyelam
Snorkeling
Mini golf
Fasilitas Olahraga Air di-tempat
Tur Sepeda

Makanan & Minuman
Sarapan Dalam Kamar
Fasilitas BBQ
Makan Siang Kemasan
Menu Diet Spesial (berdasarkan permintaan)
Makanan anak

Kolam renang dan pusat kesehatan
Pemandangan Pantai
Area Pantai Pribadi

Transportasi
Antar Jemput Bandara Gratis
Rental sepeda (biaya tambahan)
Penyewaan Mobil
Layanan antar-jemput (biaya tambahan)
Antar-Jemput Bandara (biaya tambahan)

Layanan resepsionis
Tempat Penyimpanan Barang
Penukaran Uang
Meja Layanan Wisata

Area umum
Taman
Teras
Teras Berjemur
Dapur bersama
Area lounge/TV bersama

Hiburan dan layanan keluarga
Penitipan Anak
Permainan papan/puzzle
Layanan kebersihan
Laundry
Layanan kebersihan harian

Fasilitas bisnis
Faks/Fotokopi

Lain-lain
Ruang Bebas Rokok
Kamar Keluarga
Keamanan 24 jam
Kampung Kakak
-
Jl. Raya Loedik, Rote Barat, Rote Ndao, Nembrala, East Nusa Tenggara, Indonesia, 85971
Lihat di Peta