Labore Stay
Guest house
Jl. Pelabuhan Waha Kecamatan Tomia Kabupaten Wakatobi, Waha, Indonesia, 93793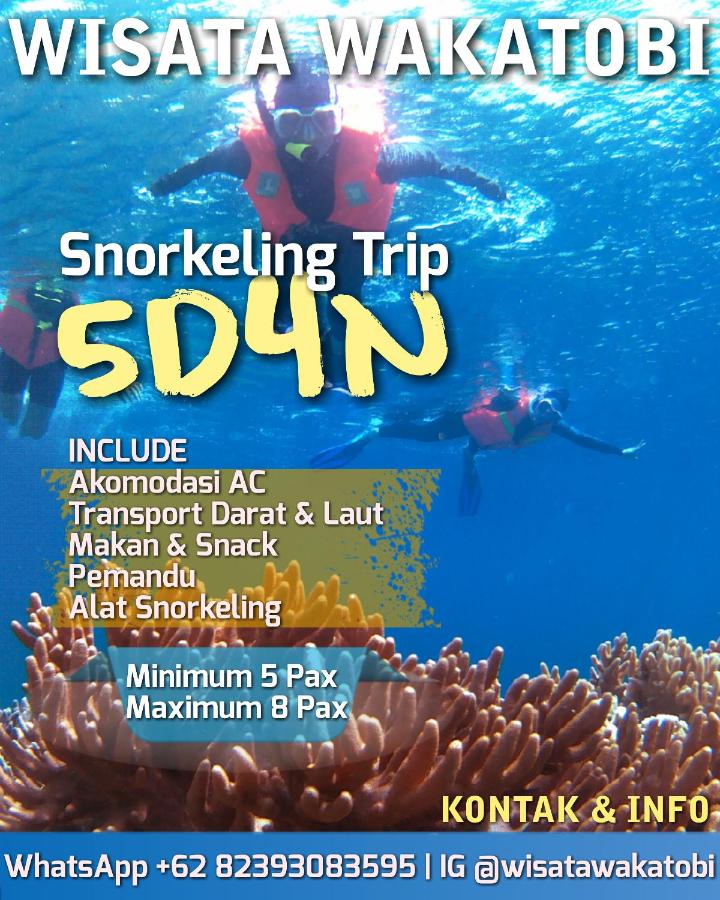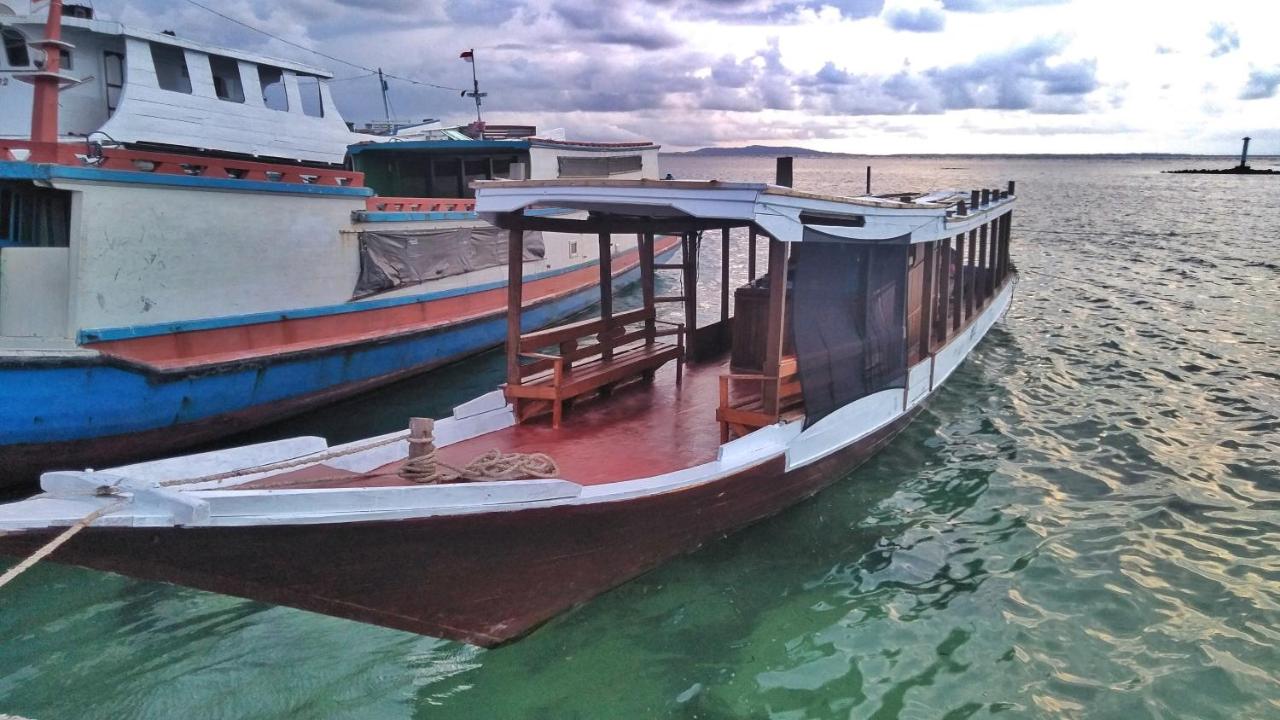 +25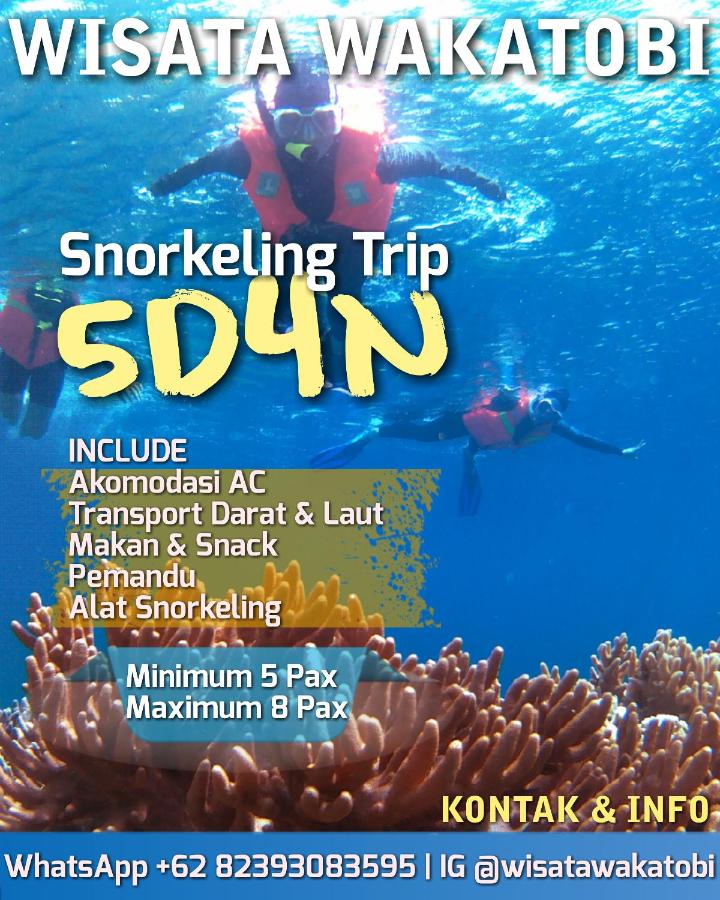 1/29
Fasilitas
AC

Ruang Bebas Rokok
Parkir Gratis

Teras

Memancing

Menyelam

Lihat Peta
Pencarian untuk
Tue, 28 Sep 2021 - Wed, 29 Sep 2021, 1 Kamar, 1 Tamu
Yahh, tidak ada kamar tersedia
Kamar yang kamu lagi tidak tersedia, coba ubah tanggal pencarianmu ya!
Ulasan dari tamu
Booking.com | Berdasarkan ulasan
Hanya tampilkan ulasan dari Indonesia
Alexander
Austria • 23 Nov 19
Host and his family was very nice and courteous. Looks after his guests. Less than 2 minute walk from Waha port. Good base if you want to rent motorbike to go around island. Very comfortable homestay.
Ebert
Amerika Serikat • 19 Nov 19
Excellent place to stay
9,0
The homestay is located right at the entrance of tomia, just next to the pier : easy to get and easy to leave. The house is made of 4 or 5 guest rooms that have airco and/or fan. Farmi and his wife manage the place and create a communicative atmosphere between them and the guests. They provide motorbike for rent for 75k a day. Farmi speaks really good english which is not common on Tomia and makes things a lot easier. On top of that he is a smart guy who will give you relevant advice about what to do in Tomia. He is knowledgable about the places to snorkel, including the impact of wind, moon and current on the safety and enjoyability of your snorkeling. Farmi also offers to join him for diving and will guide you (he is rescue diver - not divemaster).
The breakfast is light and could be upgraded with some fruits. Some mosquitoes were a bit annoying. Diving is at 1.000k for 2 dives, 1.350K for 3 dives. A bit expensive in my opinion if you only dive 2x on the day.
Christophe
Belgia • 22 Agu 19
Very friendly
Janus
Denmark • 9 Jul 19
Jan
Republik Ceko • 29 Apr 19
Wonderful young family run this basic and cheap but comfortable accommodation, was a pleasure to stay there. Owner very helpful for every need.
Nothing
Fabio
Italia • 27 Nov 18
Informasi penting
Harap beri tahu pihak Labore Stay terlebih dahulu mengenai perkiraan waktu kedatangan Anda. Harap dicatat bahwa kamar-kamar di akomodasi ini dilengkapi kipas angin. Penggunaan AC akan dikenakan biaya tambahan.
Deskripsi
Labore Stay menawarkan akomodasi di desa Waha, di pulau Tomia. Setiap kamarnya dilengkapi TV kabel. Akomodasi ini memiliki dapur bersama. Layanan penyewaan mobil dan motor tersedia di guest house, dan kawasan sekitarnya populer untuk kegiatan snorkeling dan menyelam.
Fasilitas


Kegiatan
Memancing
Menyelam
Snorkeling


Lain-lain
AC
Ruang Bebas Rokok
Labore Stay
-
Jl. Pelabuhan Waha Kecamatan Tomia Kabupaten Wakatobi, Waha, Indonesia, 93793
Lihat di Peta