Riung Guesthouse
Guest house
Central Benteng, Riung, Ngada Regency, East Nusa Tenggara,, Riung, East Nusa Tenggara, Indonesia, 86419
Harga /kamar/malam mulai dari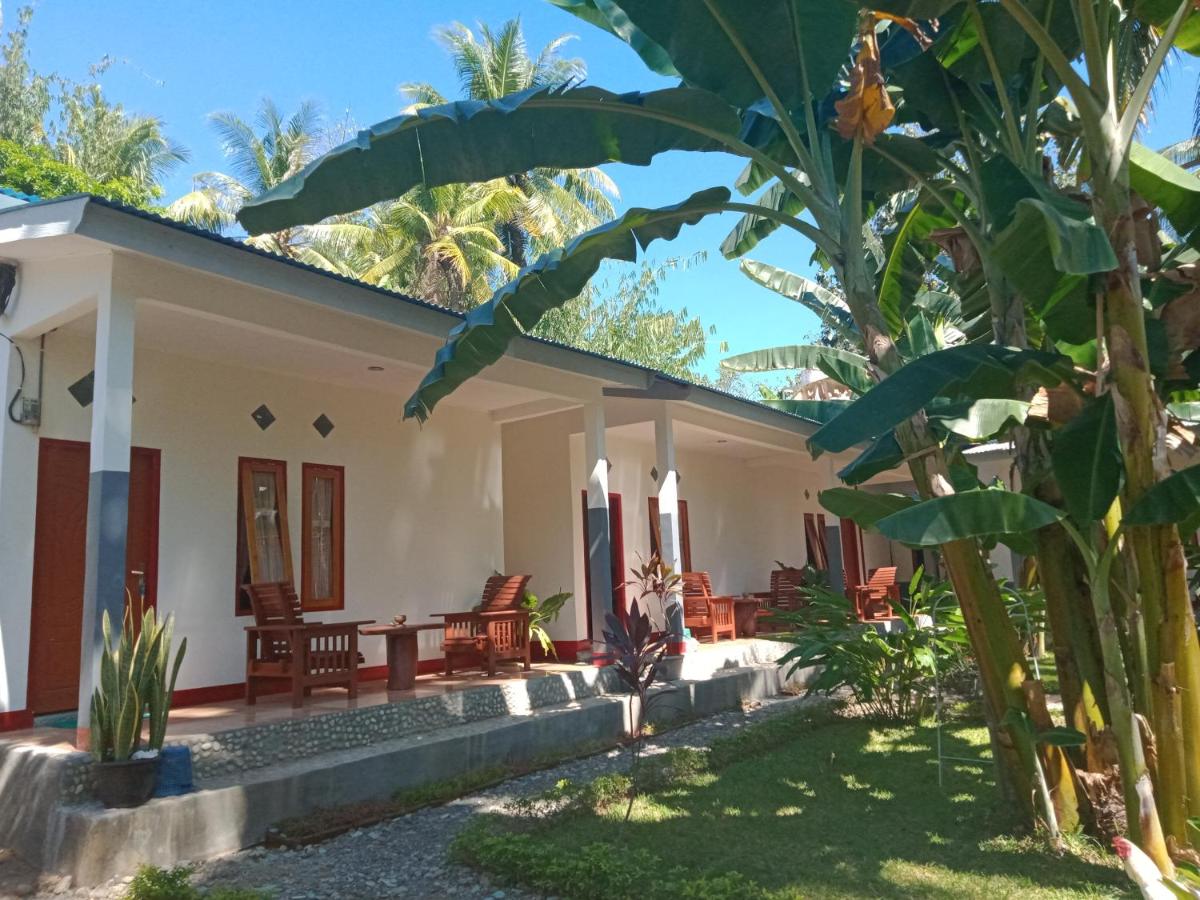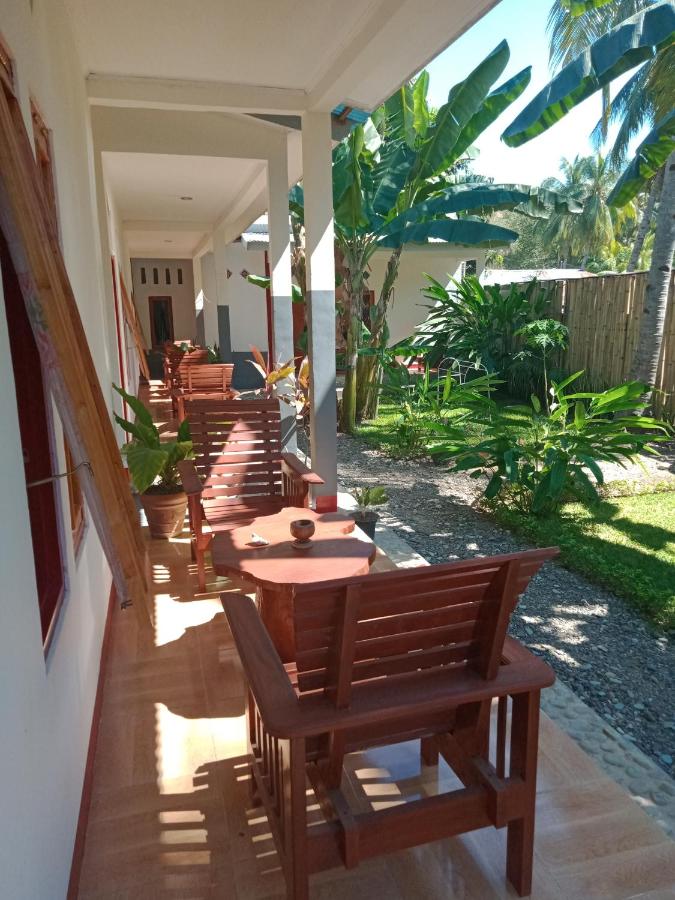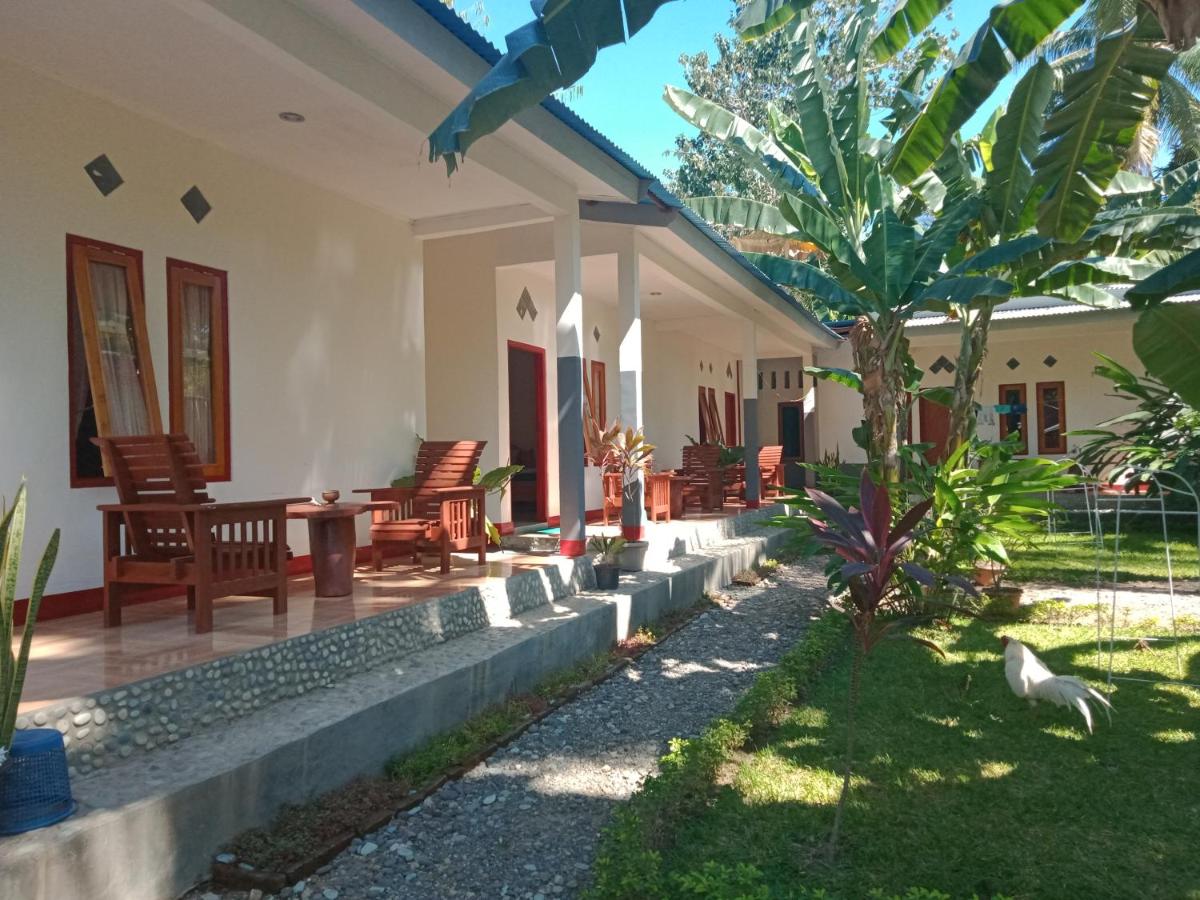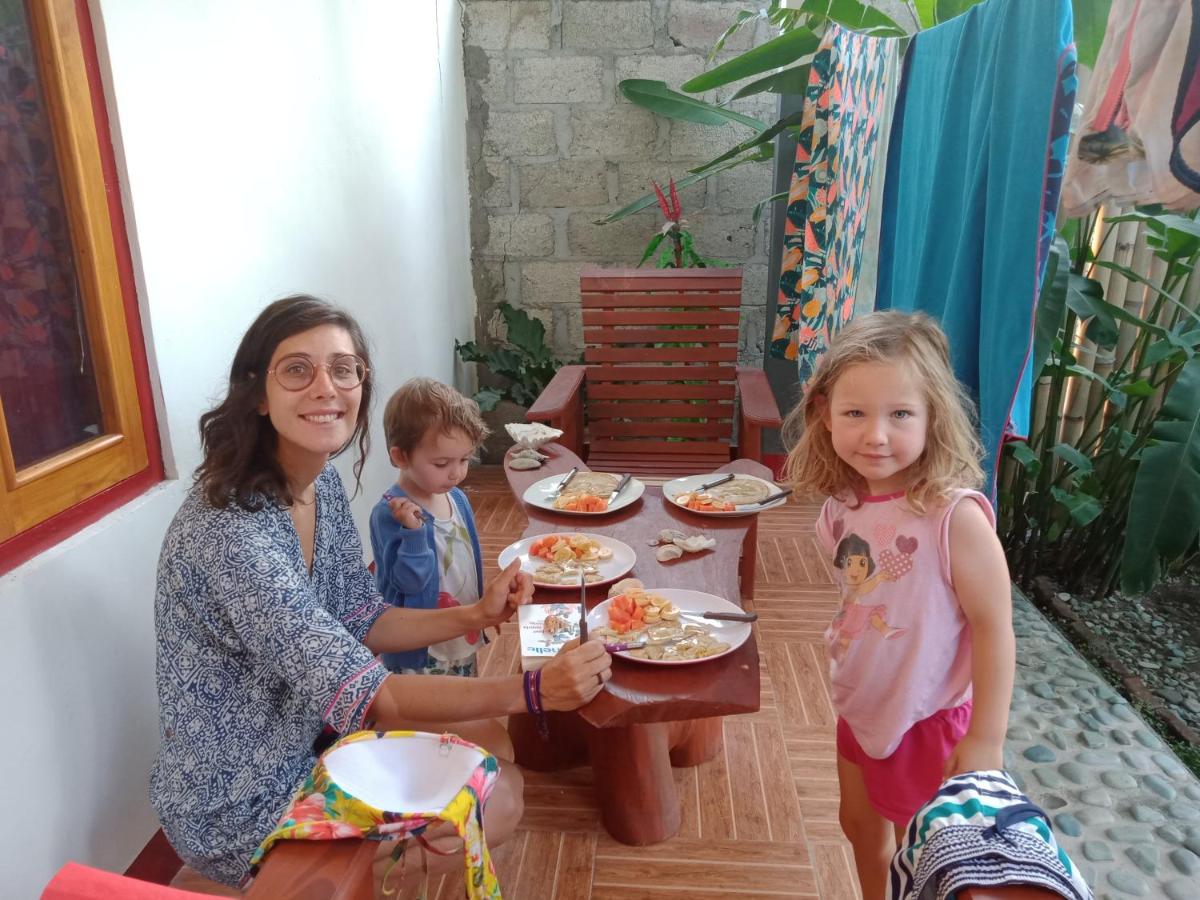 +17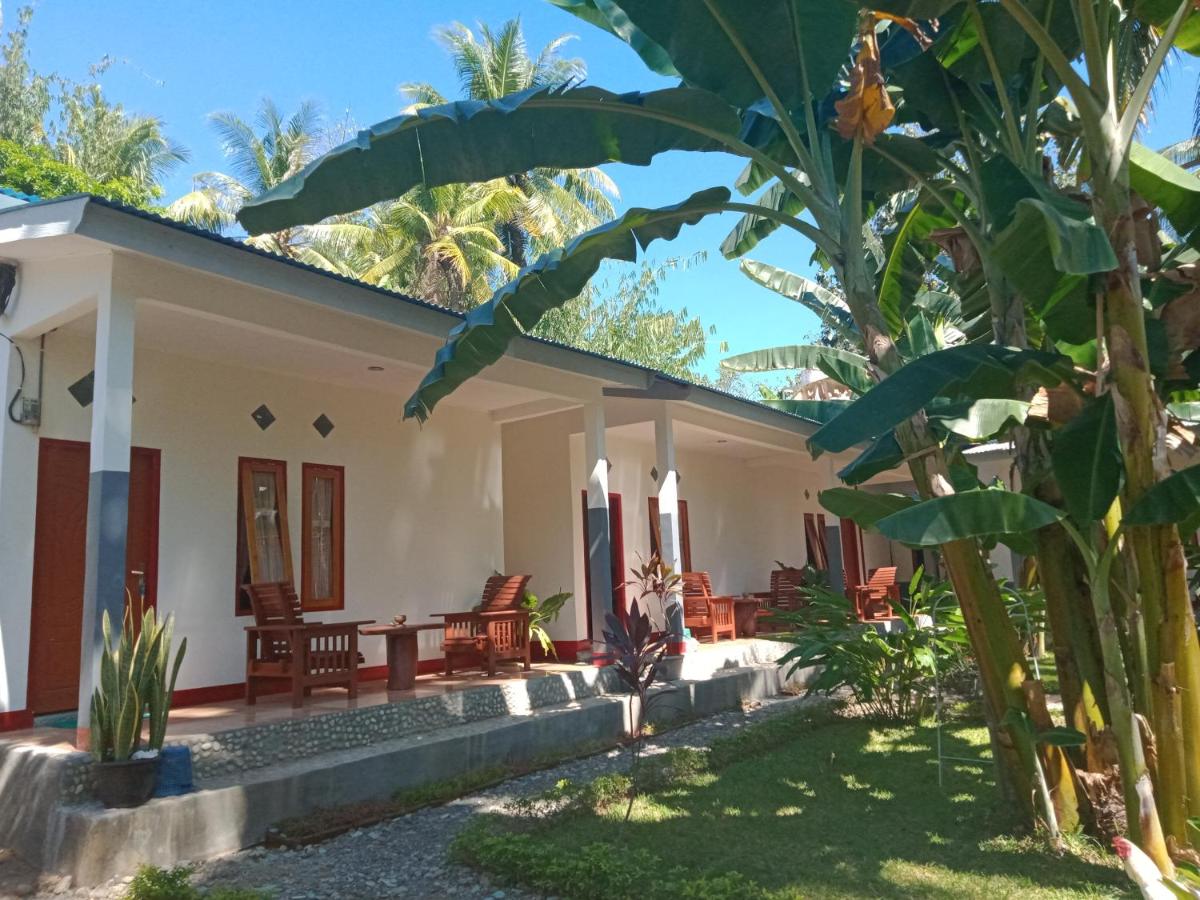 1/21
AC

Ruang Bebas Rokok
Parkir Gratis

Antar Jemput Bandara Gratis

Taman

Teras

Lihat Peta
Pencarian untuk
Tue, 21 Sep 2021 - Wed, 22 Sep 2021, 1 Kamar, 1 Tamu
Kamar Double dengan Kamar Mandi Pribadi
Maksimum: 1 Dewasa
24 m² • 1 Besar (King)
Sarapan Gratis
Non-refundable
AC
Kamar mandi pribadi
Rp324.000
Termasuk pajak /kamar/malam
Kamar Double dengan Kamar Mandi Pribadi
Maksimum: 2 Dewasa
24 m² • 1 Besar (King)
Sarapan Gratis
Non-refundable
AC
Kamar mandi pribadi
Rp360.000
Termasuk pajak /kamar/malam
Kamar Triple dengan Kamar Mandi Pribadi
Maksimum: 2 Dewasa
24 m² • 1 Tempat tidur single dan 1 Besar (King)
Sarapan Gratis
Non-refundable
AC
Kamar mandi pribadi
Rp405.000
Termasuk pajak /kamar/malam
Kamar Keluarga dengan Kamar Mandi
Maksimum: 2 Dewasa
24 m² • 2 Tempat tidur tingkat dan 1 Besar (King)
Sarapan Gratis
Non-refundable
AC
Kamar mandi pribadi
Rp425.000
Termasuk pajak /kamar/malam
Kamar Triple dengan Kamar Mandi Pribadi
Maksimum: 3 Dewasa
24 m² • 1 Tempat tidur single dan 1 Besar (King)
Sarapan Gratis
Non-refundable
AC
Kamar mandi pribadi
Rp445.500
Termasuk pajak /kamar/malam
Kamar Keluarga dengan Kamar Mandi
Maksimum: 3 Dewasa
24 m² • 2 Tempat tidur tingkat dan 1 Besar (King)
Sarapan Gratis
Non-refundable
AC
Kamar mandi pribadi
Rp450.000
Termasuk pajak /kamar/malam
Kamar Keluarga dengan Kamar Mandi
Maksimum: 4 Dewasa
24 m² • 2 Tempat tidur tingkat dan 1 Besar (King)
Sarapan Gratis
Non-refundable
AC
Kamar mandi pribadi
Rp500.000
Termasuk pajak /kamar/malam
Ulasan dari tamu
Booking.com | Berdasarkan ulasan
Hanya tampilkan ulasan dari Indonesia
Amazing host and awesome stay for 17 islands exploration
10
We had an amazing stay at Riung Guesthouse thanks to pak Paul. He is a super helpful host and will go above and beyond for his guests. The rooms of the guesthouse are clean and spacious and the garden area is calm and relaxing. A great place to explore the 17 islands from. If you need a recommendation for a trip, I suggest you rely on pak Paul. He referred us to a captain and we booked a private boat trip. It was incredible and very fairly priced. Overall, don't hesitate to stay here. From my impression, there's no place in Riung that can compete with Riung Guesthouse.
Hot water in the shower would be a nice plus in the future. An info for all travelers with their own transportation: the roads to Riung are quite broken, so prepare for many potholes and some bumpy passages (but they are being worked on currently - June 2021). But this obviously has nothing to do with the accommodation and is part of the Flores experience. Time estimates from navigation/maps should be taken with a grain of salt though.
Lennart
Jerman • 12 Jun 21
Home away from home in Riung
10
I stayed here during my motorbike overland trip by recommendation of my friend, and I had such an amazing stay even during corona time. The owner Paulus and his family welcomed me as their family member. They organized for me a private tour in 17 islands for a very fair price and guided me on every step. They can also provide the private car service if you need it. The property is new and very quiet, with a lovely garden. Room spacious and super tidy, with a big terrace. Bed comfy and clean. AC strong. I got everything I needed for a very good price. I didn't want to leave and highly recommend this place to anyone.
Nothing
Aleksandra
Rusia • 2 Jun 21
We had a very warm welcome by Paul and his Family. The Garden was quiet and beautiful, the rooms very clean with everything you need, even if you have a special wish Paul will do everything to fulfil it. His wife cooked a very tasty Moringasoup for Dinner and for breakfast we had delicious Pancake with fresh fruit. He organized a wonderful snorkelingtrip for us and even our onward journey. If you ever come to Riung this is the perfect Place to stay. We had a wonderful time - thank you Paul :)
Nothing everything was perfect :)
Heike
Jerman • 3 Apr 21
Paul took great care of us during our stay: he helped us organise an amazing snorkeling tour to the 17 islands for a very fair price, rented us a scooter, and helped organise our onward travel to Bajawa. They gave us free breakfast and dinner because we couldn't go out, which were amazing- lots of fruit and a pancake. The room was very clean and had airconditioning. Would definitely recommend if staying in Riung!
There was no warm water but that's normal in most places in Indonesia. As were the super loud chickens.
Bianca
United Kingdom • 19 Mar 20
The best place i have been in indonesia
10
Very friendly staff. The invite us even to a local dinner amd give us all the facilities with the tour in national park
Raul
Spanyol • 14 Mar 20
The perfect guesthouse in riung !!
10
Paul and his staff are very helpfull. The breakfast is amazing !!! The best guesthouse in riung!
Every things perfect !!
Florent
Prancis • 10 Mar 20
Informasi penting
Akomodasi ini tidak mengizinkan pesta bujang atau sejenisnya. Dikelola oleh tuan rumah individu
Deskripsi
Terletak di Riung, Riung Guesthouse memiliki taman dan teras. Akomodasi menyediakan tempat parkir pribadi gratis dan layanan antar-jemput bandara berbayar. Kamar-kamar di guest house ini memiliki kamar mandi pribadi. Anda dapat menikmati sarapan khas Asia di Riung Guesthouse.
Fasilitas


Transportasi
Antar Jemput Bandara Gratis
Antar-Jemput Bandara (biaya tambahan)


Lain-lain
AC
Ruang Bebas Rokok
Kamar Keluarga
Riung Guesthouse
-
Central Benteng, Riung, Ngada Regency, East Nusa Tenggara,, Riung, East Nusa Tenggara, Indonesia, 86419
Lihat di Peta