Room Sweet Room, Seminyak
Room Sweet Room, Seminyak
Guest house
Jl. Kayu Aya No. 17, Laksmana, Seminyak, Bali, Indonesia, 80361
+12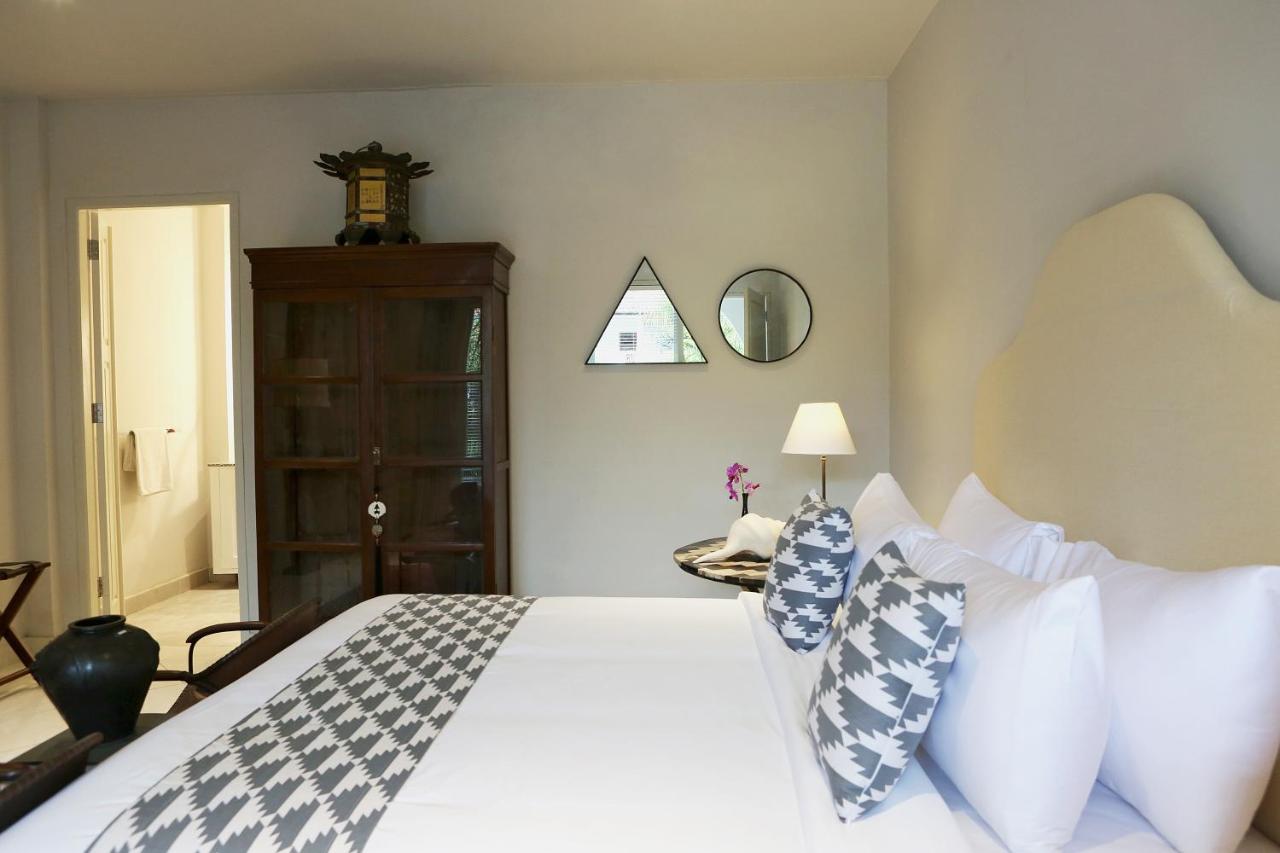 1/16
Fasilitas
AC
Wi-Fi Gratis
Ruang Bebas Rokok

Lihat Peta
Pencarian untuk
Jum, 24 Mar 2023 - Sab, 25 Mar 2023, 1 Kamar, 1 Tamu
Ulasan dari tamu
Booking.com | Berdasarkan undefined ulasan
Hanya tampilkan ulasan dari Indonesia
good accom reasonably priced
8,0
central, clean close to all the main spots. room is so big and comfy.
Rita
Australia • 13 Feb 23
Wonderful staff, very hardworking, always with a positive attitude. Excellent location, beautifully decorated, with high end items by an interior designer.
This is not the fault of the wonderful staff, but I wanted to mention one issue that became a major situation, which affected my health and cost me several days of my time in Bali. I got very ill from showering, because the hotel uses well water, which contains sea water, due to the close proximity to the ocean. Sea water is apparently full of parasites that are small enough to enter the blood stream through the skin, causing me to get extremely ill. I didn't know it was the water at first. I'd wake up feeling great, with lots of plans for the day. But each time, after my shower I'd feel terrible; feverish, dizzy, and suddenly exhausted. I would have to go back to bed as I could barely move, and couldn't get out of bed until 3 to 4 hours later. After a few days, I realized it could be the shower water. I started washing with bottled water only, and sure enough, that solved the problem. To be safe, I'd recommend washing with bottled water only and to avoid using the tap water. The local bottled water is cheap here, (I used the Aqua brand which is recommended for Westerners who don't have immunity to local water) and the hotel also provides a complimentary bottle of water daily, during your stay. The hotel itself has much better rooms, staff, and services than others in this price range. I imagine using well water allows the hotel to offer such low rates. The well water is not a big deal for short term stays but may not work for longer stays.
Anonymous
Amerika Serikat • 13 Feb 23
Unfortunately I would not consider staying again and would not recommend to others.
4,0
The price was very good, the staff I met were sweet and nice, and the aircon worked very well. The location is somewhat useful depending on where you will spend your time. Unfortunately I spent most of mine down the other end of the one-way traffic system so getting to the hotel was an absolute disaster in the endless Bali traffic.
Where do I start... the place itself is hard to find. It was not clean, and the days that were 'cleaned' during my stay I know were not thorough at all. It is very tired and tatty, I couldn't really bring myself to use the towels as they were so stained and unclean looking. There were cobwebs, an odd smell. I booked this quickly late one night knowing I could cancel it in advance and by the time I meant to do so the free cancellation period had passed and I had to stick with it. I should have just taken the hit and stayed elsewhere anyway.
Anonymous
Australia • 13 Feb 23
Absolute gem. Coming back in few weeks time and staying here again.
9,0
Bed and pillows are great. Pool area has great ambiance. Room is decorated very tastefully. Feels like home actually. Room is big and spacious. AC works perfect. It is right in center but so quiet. And staff is very sweet and accommodating.
It was not the cleanest place. But it was clean enough. Bed sheets etc was clean. Just shower area you could spot some hair. But wear your slippers and problem solved.
Tugba
Uni Emirat Arab • 13 Feb 23
I liked everything. But there was one thing that happened, I woke up at 2am because I will leave at 3am for a tour. But when I woke up it was so hot and dark then when I tried to turned on the light, I realized there was no electric power. IT was okay for me bacuse I can use my cellphone flashlight but when I went to the bathroom to take a shower there was also no water!! I went down to the reception but there were no people. I didn't know who to call and ask for help. I saw a house in front of the hotel and I tried to wake up the person there and he helped me wake up the perosn in charge of the hotel. Take note: There is no receptionist! So if you need something in the middle of the night, you don't have anyone to ask to. So the man tried to help me. He was trying to turn the general switch on but it was not working, And he also didn't know anything. So no water!!! My tour guide arribed and I just went to the tour. I just only brushed my teeth using the bottled water. And I was not able to take a shower!!! That was so sad.
Diane
Vietnam • 13 Feb 23
The room was very clean and tidy. The swimming pool was nice. The room was in a central location so we could easily go for a walk in the evenings. The room was a great size and very comfortable.
Curtains were too thin so obviously let a lot of light in early in the morning. Also, there was an issue with the card machine when checking in so I had to pay cash, which was a little inconvenient.
Carl
United Kingdom • 12 Feb 23
Informasi penting
Akomodasi ini tidak mengizinkan pesta bujang atau sejenisnya. Harap beri tahu pihak Room Sweet Room, Seminyak terlebih dahulu mengenai perkiraan waktu kedatangan Anda. Anda harus menunjukkan dokumen identitas berfoto yang berlaku serta kartu kredit pada saat check-in. Permintaan khusus tidak bisa dijamin dan dapat dikenakan biaya tambahan. Layanan makanan & minuman di akomodasi ini mungkin terbatas atau tidak tersedia karena Coronavirus (COVID-19). Karena Coronavirus (COVID-19), akomodasi ini menghentikan layanan antar-jemputnya untuk sementara. Karena Coronavirus (COVID-19), akomadasi ini telah mengurangi waktu operasional resepsionis dan layanannya. Nyepi jatuh pada tanggal 3 Maret 2021, tidak tersedia dapur di hotel sehingga tamu yang akan menginap di periode Nyepi hanya bisa menyetok makanan siap makan yang tidak perlu dimasak atau dihangatkan
Deskripsi
Room Sweet Room, Seminyak terletak di Laksmana, Seminyak, 300 meter dari Pantai Petitenget, 400 meter dari Pantai Seminyak, dan 1,1 km dari Pantai Double Six. Akomodasi ini berjarak kurang dari 1 km dari Pura Petitenget, 8,3 km dari Kuta Square, dan 8,8 km dari Pasar Seni Kuta. Bali Mall Galleria berjarak 8,8 km, sedangkan Bundaran Dewa Ruci berjarak 9 km. Kamar-kamar di guest house ini memiliki kamar mandi pribadi dan Wi-Fi gratis. Discovery Shopping Mall dan Waterbom Bali berjarak 9,1 km dari Room Sweet Room, Seminyak. Bandara terdekat adalah Bandara Internasional Ngurah Rai, 11 km dari akomodasi.
Fasilitas

Umum

Lain-lain
AC
Ruang Bebas Rokok
Room Sweet Room, Seminyak
-
Jl. Kayu Aya No. 17, Laksmana, Seminyak, Bali, Indonesia, 80361
Lihat di Peta