Br. Dinas Antasari, Desa Pacung, Kec. Tejakula, Buleleng, Bali, Indonesia, 81173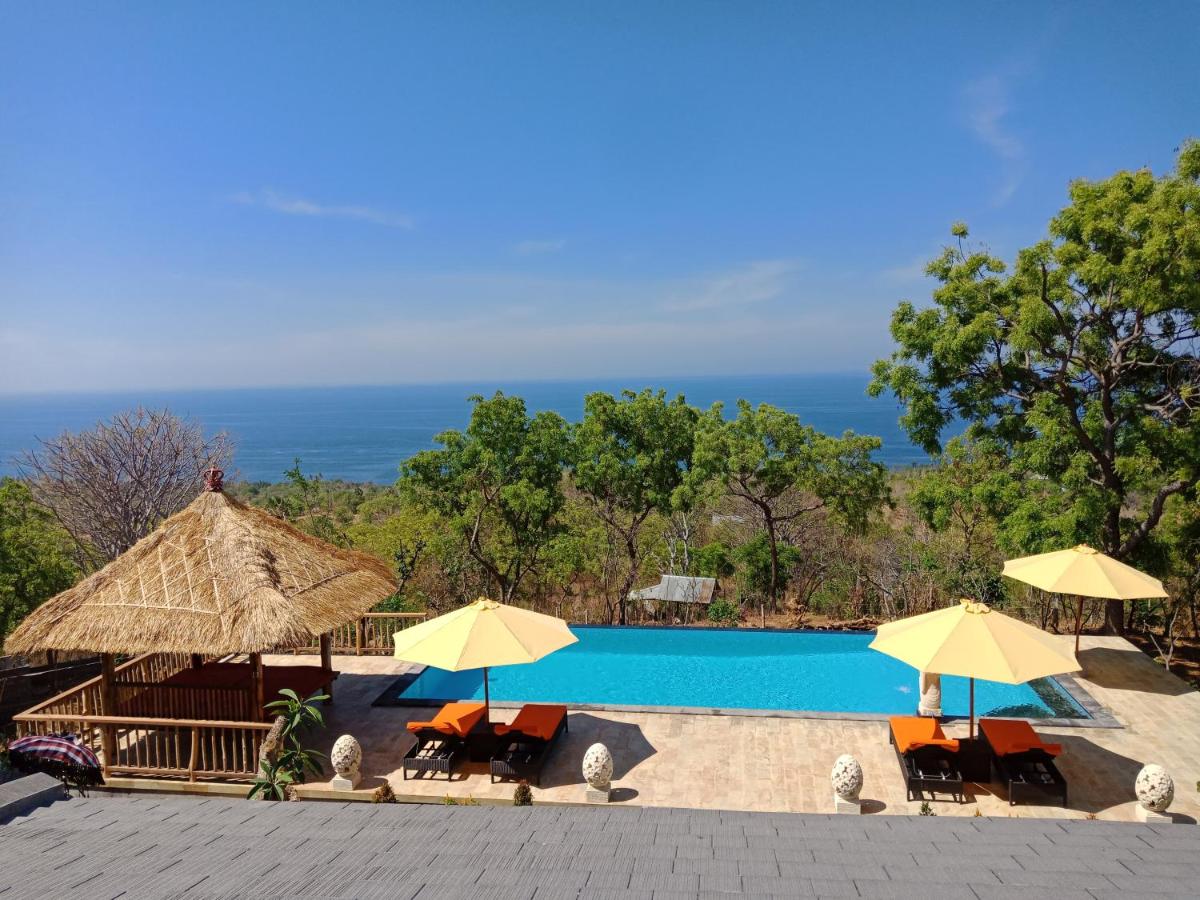 +43
1/47
Fasilitas

Hygiene Verified
AC

Wi-Fi Gratis

Kolam Renang

Ruang Bebas Rokok
Parkir Gratis

Lihat Peta
Pencarian untuk
Thu, 28 Oct 2021 - Fri, 29 Oct 2021, 1 Kamar, 1 Tamu
Yahh, tidak ada kamar tersedia
Kamar yang kamu lagi tidak tersedia, coba ubah tanggal pencarianmu ya!
Ulasan dari tamu
Booking.com | Berdasarkan ulasan
Hanya tampilkan ulasan dari Indonesia
Best holiday ever, great place, wonderful staff and delicious food.
Daniel
Jerman • 13 Jan 20
Grandios, gorgeous, unique in Bali
10
It is quite difficult to leave a written review that will do justice to this place. The villa is the same, or even more beautiful, as you can see in the pictures. An absolute paradise, on 5500m2 of land with only this villa, which is perfect if you want to relax and get out. We stayed here for our first 2 nights in Bali and it was delivered. The villa itself is gorgeous, eight-sided built with a beautiful open living room with glass roof in the middle and a spacious gallery with an additional four-poster bed. The two bedrooms are furnished with beautiful four poster bed with mosquito net, aircon and ceiling fan. Both bedrooms have fantastic bathrooms in the outdoor area. You feel like in the middle of nature with all the flowers and plants, all protected by a bamboo wall. Pure luxury and heavenly. Above the bathroom of the Masterbathroom there is a beautiful sun terrace where we enjoyed the sunrises with an espresso from espresso machine. From the huge infinity pool we had a wonderful 180 degree ocean view of the Balisea. Simply indescribable. Made picked us up at the airport with his luxurious van, then it was about 3 ½ hours up in the north. Was a beautiful sightseeing tour. Upon arrival, Made's staff will welcome you and are always available if you need anything. They will give you a menu from which to order food during your stay. The refrigerator is filled with all imaginable liquids and is ready to serve you. The staff (Putri and Putu) come to your villa to prepare your meals. They are all very heartily and the food is fabulous. Breakfast is included and prepared for any time you wish. The villa is secluded, but the price includes a scooter, which we have also used. The nearest big city is Singaraja, which is about 30 minutes away. The villa is perfect if you want to escape everything and really enjoy the view, the pool and the good company. We will definitely stay here again when we return to Bali. What a place! Thank you very much Made, Putri and Putu.
Absolutely nothing! The next time we will definitely stay longer than just 2 nights, unique in Bali, never experienced anything like that!
Roger
Swiss • 12 Mar 19
Informasi penting
Harap beri tahu pihak Samari Hill Villa terlebih dahulu mengenai perkiraan waktu kedatangan Anda. Dikelola oleh tuan rumah individu
Deskripsi
Featuring pool views, Samari Hill Villa provides accommodation with an outdoor swimming pool and a patio, around 2 km from Ponjok Batu Beach. This villa features a private pool, a garden and free private parking. The air-conditioned villa consists of 2 bedrooms, a living room, a fully equipped kitchen with a fridge and a coffee machine, and 2 bathrooms with a shower and a hairdryer. Towels and bed linen are provided. Guests at the villa can enjoy a continental breakfast. Samari Hill Villa offers a terrace. A car rental service is available at the accommodation, while snorkelling can be enjoyed nearby. The nearest airport is Ngurah Rai International, 73 km from Samari Hill Villa, and the property offers a paid airport shuttle service.
Fasilitas

Umum
Parkir Gratis
Wi-Fi Berbayar

Kegiatan
Memancing
Hiking
Menyelam
Snorkeling
Tur atau kelas mengenai budaya lokal
Makan malam bertema


Kolam renang dan pusat kesehatan
Kolam Renang
Pijat
Kolam infinity
Handuk kolam renang/pantai
Swimming Pool

Transportasi
Antar Jemput Bandara Gratis
Penyewaan Mobil
Antar-Jemput Bandara (biaya tambahan)

Layanan resepsionis
Penukaran Uang
Brankas
Check-in/-out Pribadi

Area umum
Taman
Teras
Teras Berjemur
Layanan kebersihan
Laundry
Jasa Penyetrikaan
Layanan kebersihan harian

Lain-lain
AC
Ruang Bebas Rokok
Kamar Keluarga
Kamar Pengantin
Pemadam api

Fitur Keamanan
Hygiene Verified
Tersedia masker untuk tamu
Perlengkapan yang dipakai bersama seperti menu cetak, majalah, bolpoin, dan kertas disingkirkan
Hand sanitizer in guest accommodation and key areas
Alat P3K tersedia
Access to Health Care Professional
Termometer untuk tamu yang disediakan oleh akomodasi
Proses pengecekan kesehatan tamu
Pembatasan Jarak Sosial
Partisi atau penghalang fisik ditempatkan di antara staf dan tamu di area tertentu
Pembayaran tanpa tunai tersedia
Peraturan pembatasan jarak sosial diterapkan
App mobile untuk layanan kamar
Check-in/check-out tanpa kontak
Kebersihan & Disinfeksi
Akomodasi harus disemprot disinfektan setelah tamu check-out dan sebelum tamu baru check-in
Tamu dapat membatalkan layanan kebersihan untuk akomodasinya selama mereka menginap
Penggunaan pembersih berbahan kimia yang efektif melawan Coronavirus
Seprai, handuk, dan pakaian dicuci sesuai pedoman otoritas setempat
Akomodasi ditutup setelah dibersihkan

Keamanan Makanan
Pembatasan jarak sosial di area makan
Makanan dapat diantarkan ke akomodasi tamu
Semua piring, gelas, dan alat makan lainnya sudah dibersihkan
Makanan yang diantar dikemas dengan aman
Samari Hill Villa
-
Br. Dinas Antasari, Desa Pacung, Kec. Tejakula, Buleleng, Bali, Indonesia, 81173
Lihat di Peta