The Country House
Holiday park
Jalan Wisata Alam, Mangsit, Senggigi , Lombok, Indonesia, 83355
+32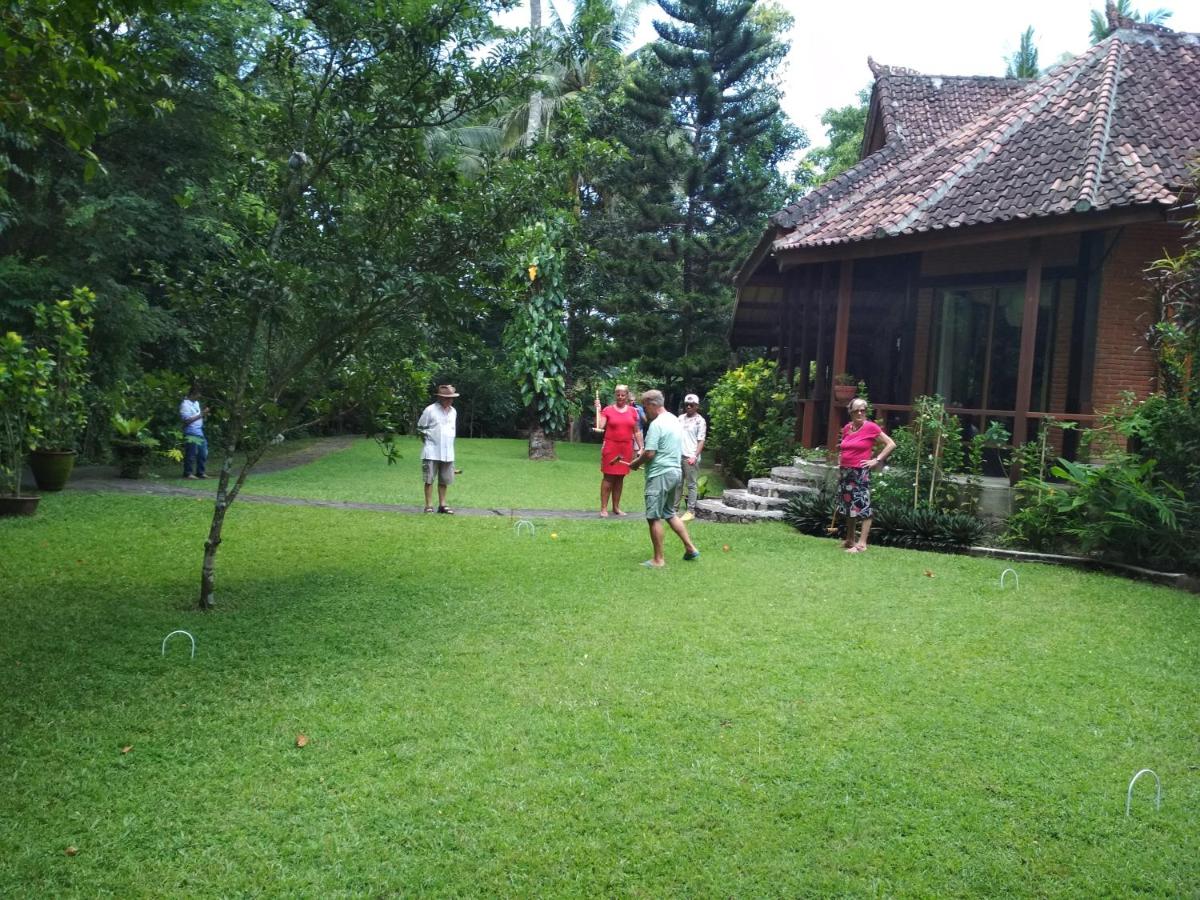 1/36
Fasilitas
Hygiene Verified
AC
Wi-Fi Gratis

Kolam Renang
Ruang Bebas Rokok
Resepsionis 24 Jam

Lihat Peta
Pencarian untuk
Sab, 25 Mar 2023 - Min, 26 Mar 2023, 1 Kamar, 1 Tamu
Ulasan dari tamu
Booking.com | Berdasarkan undefined ulasan
Hanya tampilkan ulasan dari Indonesia
Where to start? Monkeys and aesthetics. Lovingly built accomodation with attention to every detail. Gorgeous grounds. Swimming in pool under moon and stars. Outside shower. National park literally on door step. Great looking tennis court. Welcome - made to feel like it was our home too. Tokay lizards. Call to prayer across the valley. Forest and hills. Generous and fresh breakfast. Free bottled water but also free access to filtered water. Tea and coffee facilities in room. An owner who cares deeply about the sustainability of the employment of his employees and who is an all round good person and excellent company. Everything really.
Leaving. No lunch or dinner at the moment but no problem nipping to Sengiggi where there's a choice of lovely food venues.
Noel
Indonesia • 14 Feb 23
The location of the place and the house is just beautiful. The owner is very nice, great conversation partner, staff guys are super helpful and adorable too. The forest starts literally in the backyard of the property, so private access to the hill. Beach is accessible by motorbike or you can ask a lift from the property, they will help you in anything.
Since the house is owned by an American medic, do not expect traditional atmosphere, rather colonial style. It is not negative or positive but maybe useful info.
Anikó
Hungaria • 13 Feb 23
Kisu
Korea Selatan • 12 Feb 23
The finest country house on Lombok.
10
Everything about our stay at the country house was perfect. I have not stayed at many hotels where the level of service and hospitality was so good. The room was spacious and clean with a large balcony looking into the green forest. The bed was very comfortable and the bathroom clean and nice. All of the rooms were recently renovated and as such were in impeccable condition. Beside our room the grounds of the hotel were fantastic. Situated on the edge of a national park, we were able to observe monkeys in the trees almost every morning while eating a great breakfast of fruit, yoghurt bread and eggs on the patio (an Indonesian breakfast option is also available). We spent most afternoons around the nice and relaxed pool area after returning from the beach (a 5 minute scooter ride away). The owner, Jim has been living in Indonesia for a long time and has great knowledge of the country. He is also a very nice man and always has time for his guests if you have any questions or just want to chat. Tip: join Jim on one of the bi-weekly "hasher" (a sort of running club) runs through the hills of the surrounding areas and you will meet many nice locals and ex-pats as well as see places you normally wouldn't see as a tourist. The manager of the country house, Yanto was also a great person to meet during our time there. Yanto helped us organise everything we needed such as scooter rental, laundry, restaurant recommendations and even showed us around the island of Lombok. He also has good knowledge of the area and it's wildlife. Thank you very much Jim and Yanto and all of the friendly staff at the country house for making our stay so fine and memorable. We definitely want to come back and wish you all the best! Billy and Alexa
William
Austria • 12 Feb 23
The best place to stay in Indonesia!
10
One of the best places I have ever been! The staff did everything to make us feel as comfortable as possible! The building is just perfect! Showering outside, while listening to the birds was only one good thing I wanted to write down. The pool area is really nice, clean and you can relax so good! The breakfast is huge! From coffee to fresh fruits - they don't forget anything! Once I am back in Indonesia/Lombok, I definitely go back there! Amazing atmosphere at the country house!!!
Moritz
Jerman • 12 Feb 23
Such a unique place in a great location next to the national park. Staff were awesome
10
The staff and owner were lovely. Very accommodating of our needs and went out of their way to make sure we had a good time
Carley
Australia • 12 Feb 23
Informasi penting
Harap beri tahu pihak The Country House terlebih dahulu mengenai perkiraan waktu kedatangan Anda. Anda harus menunjukkan dokumen identitas berfoto yang berlaku serta kartu kredit pada saat check-in. Permintaan khusus tidak bisa dijamin dan dapat dikenakan biaya tambahan. Menanggapi Coronavirus (COVID-19), tindakan keamanan dan sanitasi tambahan saat ini diberlakukan di akomodasi ini. Layanan makanan & minuman di akomodasi ini mungkin terbatas atau tidak tersedia karena Coronavirus (COVID-19). Karena Coronavirus (COVID-19), akomodasi ini mengambil langkah-langkah tertentu untuk melindungi tamu dan stafnya. Beberapa layanan dan amenitas mungkin dikurangi atau tidak tersedia. Karena Coronavirus (COVID-19), akomadasi ini telah mengurangi waktu operasional resepsionis dan layanannya. Sesuai dengan pedoman pemerintah untuk meminimalkan penyebaran Coronavirus (COVID-19), akomodasi ini mungkin memerlukan dokumen tambahan dari tamu untuk memvalidasi identitas, rencana perjalanan, dan informasi relevan lainnya, selama pedoman yang dimaksud berlaku. Karena Coronavirus (COVID-19), properti ini mengikuti prosedur pembatasan jarak sosial yang ketat. Karena Coronavirus (COVID-19), Anda diharuskan memakai masker wajah di semua area bersama indoor. Tamu tidak bisa melakukan karantina mandiri terkait Coronavirus (COVID-19) di akomodasi ini.
Deskripsi
The Country House di Senggigi menyediakan akomodasi dengan pemandangan taman, taman, lounge bersama, teras, dan lapangan tenis. Wi-Fi dapat diakses secara gratis di seluruh area akomodasi. Semua unit dilengkapi AC dan TV. Setiap unit memiliki kamar mandi pribadi dengan shower, perlengkapan mandi gratis, pengering rambut, dan sandal. Sarapan tersedia setiap hari, dan termasuk pilihan prasmanan, kontinental, dan Amerika. Layanan penyewaan sepeda tersedia di taman liburan, sementara hiking dapat dinikmati di dekatnya. Pantai Kerandangan berjarak 1,8 km dari The Country House, sedangkan Pantai Mangsit berjarak 2,4 km. Bandara terdekat adalah Bandara Internasional Lombok, 47 km dari akomodasi.
Fasilitas

Umum

Kegiatan
Lapangan Tenis
Hiking
Tur jalan kaki
Tur atau kelas mengenai budaya lokal
Tur Sepeda
Peralatan tenis
Makanan & Minuman
Makanan anak
Buffet ramah anak
Buah-buahan

Kolam renang dan pusat kesehatan
Kolam Renang
Kursi berjemur
Pagar di sekitar kolam
Layanan resepsionis
Resepsionis 24 Jam
Tempat Penyimpanan Barang
Brankas
Check-in/-out Pribadi
Invoices
Area umum
Taman
Teras
Teras Berjemur
Area lounge/TV bersama
Perabotan luar ruangan
Area piknik
Hiburan dan layanan keluarga
Permainan papan/puzzle
Layanan kebersihan
Layanan kebersihan harian
Fasilitas bisnis
Faks/Fotokopi

Lain-lain
AC
Ruang Bebas Rokok
Kamar Keluarga
Penghangat Ruangan
Alarm asap
Pemadam api
Keamanan 24 jam

Inisiatif keberlanjutan
Bicycle rental
Fitur Keamanan
Hygiene Verified
Termometer untuk tamu yang disediakan oleh akomodasi
Tersedia masker untuk tamu
Access to Health Care Professional
Alat P3K tersedia
Perlengkapan yang dipakai bersama seperti menu cetak, majalah, bolpoin, dan kertas disingkirkan
Hand sanitizer in guest accommodation and key areas
Pembatasan Jarak Sosial
Check-in/check-out tanpa kontak
Peraturan pembatasan jarak sosial diterapkan
Pembayaran tanpa tunai tersedia
Kebersihan & Disinfeksi
Seprai, handuk, dan pakaian dicuci sesuai pedoman otoritas setempat
Penggunaan pembersih berbahan kimia yang efektif melawan Coronavirus
Tamu dapat membatalkan layanan kebersihan untuk akomodasinya selama mereka menginap
Keamanan Makanan
Semua piring, gelas, dan alat makan lainnya sudah dibersihkan
Pembatasan jarak sosial di area makan
The Country House
-
Jalan Wisata Alam, Mangsit, Senggigi , Lombok, Indonesia, 83355
Lihat di Peta