The Nutmeg Tree Banda
Hotel
Jl. Pelabuhan, Banda Neira, Maluku, Indonesia, Bandanaira, Indonesia, 97593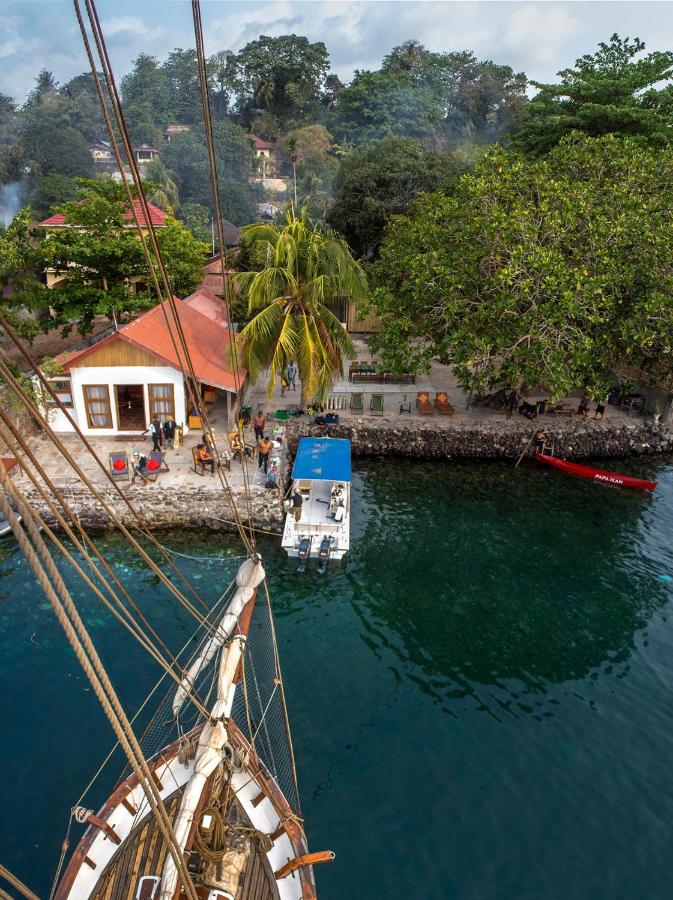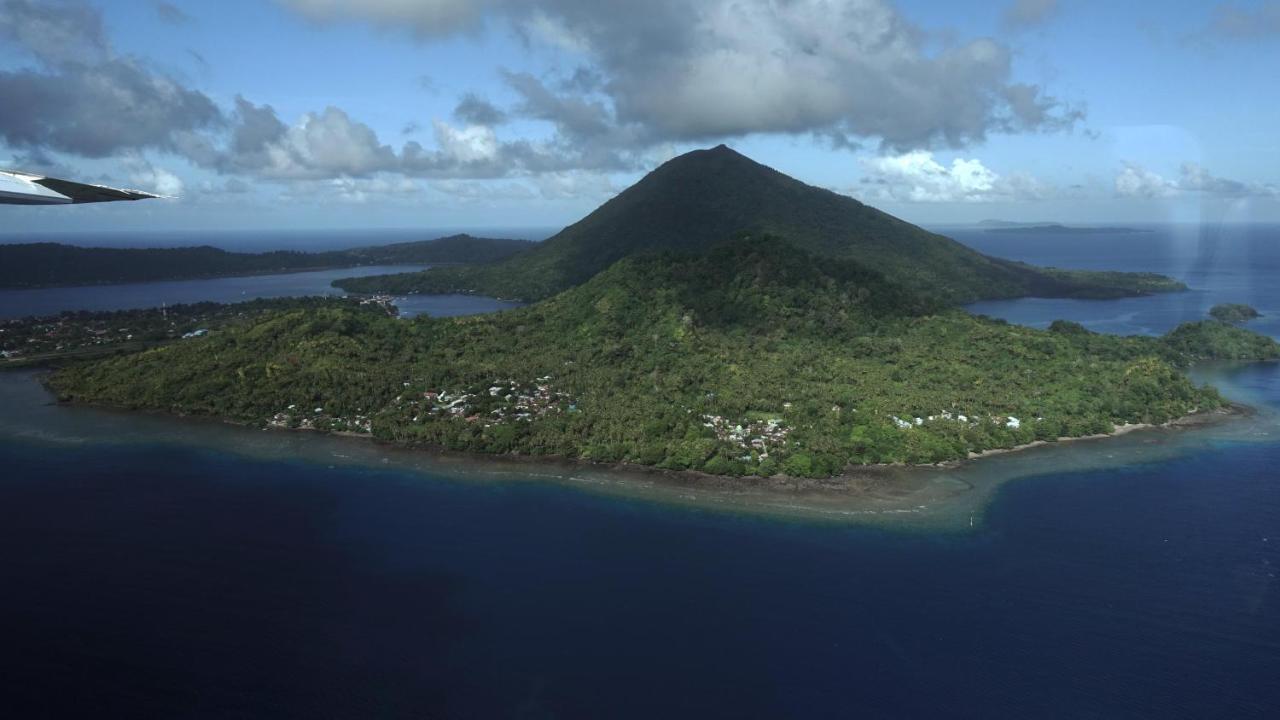 +15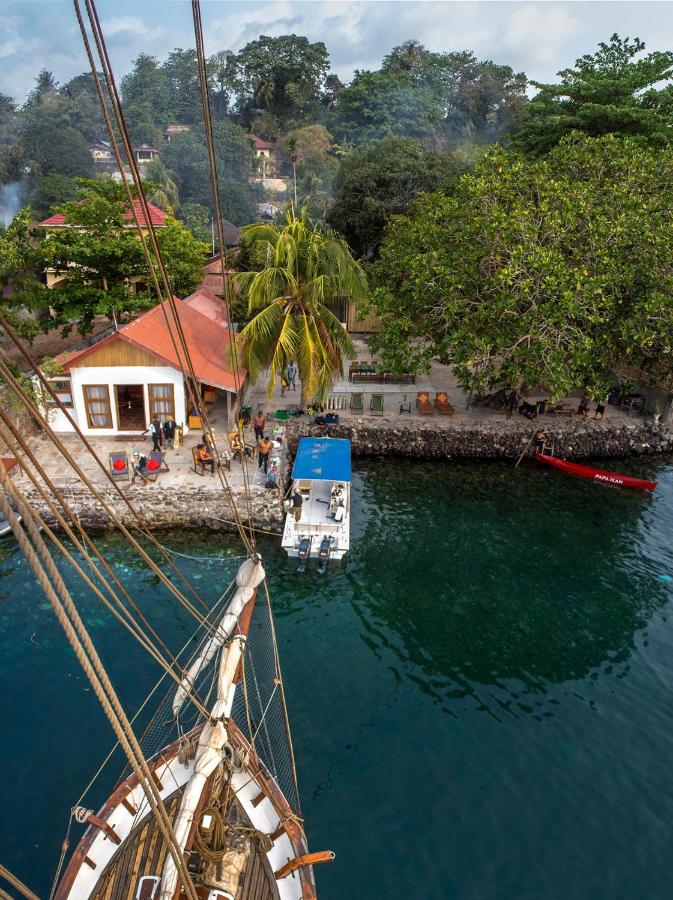 1/19
AC

Wi-Fi Gratis

Restoran

Ruang Bebas Rokok
Parkir Gratis

Antar Jemput Bandara Gratis

Lihat Peta
Pencarian untuk
Tue, 28 Sep 2021 - Wed, 29 Sep 2021, 1 Kamar, 1 Tamu
Yahh, tidak ada kamar tersedia
Kamar yang kamu lagi tidak tersedia, coba ubah tanggal pencarianmu ya!
Ulasan dari tamu
Booking.com | Berdasarkan ulasan
Hanya tampilkan ulasan dari Indonesia
Hendrikus
Belanda • 24 Feb 20
Barita
United Kingdom • 14 Jan 20
Carolina
Indonesia • 10 Nov 19
I would love to come back!
9,0
The owner Reza went out of his way to look after us. He was an excellent host! I have special dietary needs and he made sure that I had special food to accommodate that. He was extremely kind and caring and an amazing source of information. Fascinating to talk to and an invaluable part of the Bandaneira community, working always to improve it. He is of course a businessman but his contribution to this town goes far beyond that. With his contribution to its sustainability and retaining its incredible history. He made our trip here much more than than just a snorkeling trip to a beautiful part of the world. We also had a room with the most stunning view! The other people we met here were fascinating and our exchanges with them so interesting! As memorable as the stunning corals and fishes we saw.
Our Three Islands boat trip! This was the fault of the guide in charge who did not look after us and our fellow snorkelers! But Reza was furious about this and I don't think the particular guide would ever repeat this. Fish gets a bit boring every night although lots wonderful vegetable dishes compensated. Its part of being in a remote island location!
Pamela
Australia • 8 Nov 19
The nutmeg tree is a wonderful place to stay in Bandaneira. Reza is a wonderful host and source of information for travel in the Bandas.The staff in general are very friendly and helpful. The food is very good, and the ocean view room in particular is in my opinion the prettiest room in Bandaneira. The nutmeg tree is also a very social place, where solo travelers like me can relax with locals and other travelers. The location right by the waterfront is also very good, only a few meters to walk to the main restaurants and shops and the harbour. I had a magical stay at "TNT" and will definitely be back!
Theresa
Jerman • 9 Okt 19
We loved everything! Reza was so helpful during our stay as well as before arrival. The staff were lovely and the food amazing! The location is stunning - we had the waterfront room which is absolutely worth the cost - definitely the best accommodation on the island. Loved it!
Gail
Australia • 30 Jun 19
Deskripsi
Menawarkan fasilitas barbekyu dan teras, The Nutmeg Tree Banda terletak di Bandanaira. Di antara fasilitas di akomodasi ini adalah restoran, layanan antar-jemput gratis dan dapur bersama, serta Wi-Fi gratis. Terdapat juga layanan pramutamu dan layanan kamar. Kamar-kamar di hotel dilengkapi dengan area tempat duduk. Setiap kamar memiliki kamar mandi pribadi, dan kamar-kamar tertentu juga memiliki teras. Semua kamar di The Nutmeg Tree Banda memiliki AC dan lemari. Sarapan à la carte tersedia setiap pagi di akomodasi. Anda dapat mengambil bagian dalam berbagai kegiatan di sekitarnya, termasuk snorkeling, bersepeda, dan hiking.
Fasilitas


Kegiatan
Memancing
Berkano
Hiking
Bersepeda
Menyelam
Snorkeling
Fasilitas Olahraga Air di-tempat


Makanan & Minuman
Restoran
Fasilitas BBQ
Makan Siang Kemasan
Menu Diet Spesial (berdasarkan permintaan)

Transportasi
Antar Jemput Bandara Gratis
Rental sepeda (biaya tambahan)

Layanan resepsionis
Tempat Penyimpanan Barang
Layanan Pesan Tiket Travel/Wisata
Meja Layanan Wisata
Layanan Concierge

Area umum
Teras
Perpustakaan
Teras Berjemur
Dapur bersama
Layanan kebersihan
Laundry
Jasa Penyetrikaan

Lain-lain
AC
Ruang Bebas Rokok
Ruangan Khusus Merokok
Keamanan 24 jam
Hotel lain di Bandanaira
The Nutmeg Tree Banda
-
Jl. Pelabuhan, Banda Neira, Maluku, Indonesia, Bandanaira, Indonesia, 97593
Lihat di Peta