TR Inn
Hotel
Jalan Lintas Merek - Sidikalang No.275, Desa Merek, Kec. Merek, Kab. Karo, Tongging, Indonesia, 22173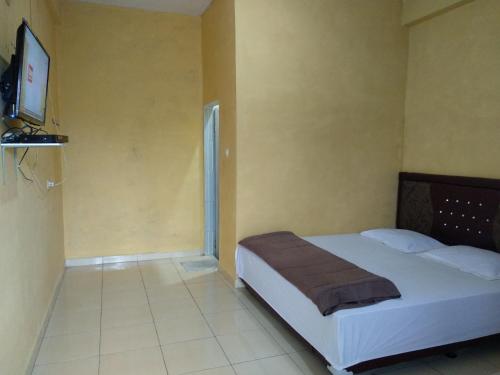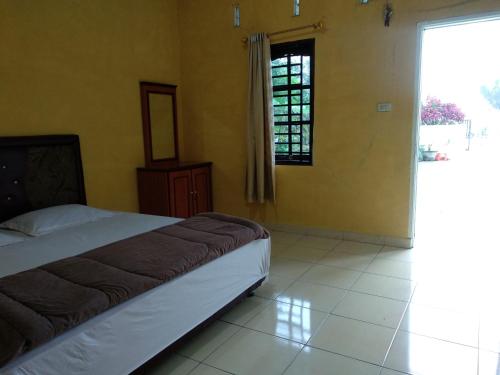 +28
1/32

Wi-Fi Gratis

Restoran

Ruang Bebas Rokok
Resepsionis 24 Jam
Parkir Gratis
Layanan Kamar

Lihat Peta
Pencarian untuk
Tue, 21 Sep 2021 - Wed, 22 Sep 2021, 1 Kamar, 1 Tamu
Yahh, tidak ada kamar tersedia
Kamar yang kamu lagi tidak tersedia, coba ubah tanggal pencarianmu ya!
Ulasan dari tamu
Booking.com | Berdasarkan ulasan
Hanya tampilkan ulasan dari Indonesia
Anonymous
Indonesia • 1 Sep 19
The cheapest hotel nearby Merek, Toba. Easy to find. Restaurants with Acehnese food (good for coffee lovers) and Musholla. Hot water works well. For online booking just choose not include breakfast.
Clean room but the bed sheet and blanket need to be changed.
Danny
Indonesia • 10 Agu 19
I wish I didnt stay here
3,0
Nothing!
Deceptive about location to waterfall, the ad said 15 mins, the staff said 30mins walk, and we used 2 hrs Instable power supply without backup generator, while the staff room still enjoys TV and have lighting No Wifi, No Tv reception, staff didnt know how to fix the problem, even when the power is back Extremely unstable and weak hot water supply, kept shivering after bath Deceptive. There seemed to have 11 extra vacant room but on booking.com there was only 1 left, so I made a wrong choice due to limited choices in the area Staff cannot communicate with simple English, do not offer help automatically The most expansive hotel I booked around Lake Toba but with the worse service and facilities No chair to put the luggage No sink to brush your teeth, end up facing towards the toilet No place to put the shower head, had to hold it by hand. The bedding made my feet a bit itchy Near a noisy main road, staff play very loud music at midnight I requested a refund via booking.com and I would like to pay for A lower price in cash. The owner replied okay. But he didn't press the button to cancel my visa payment. So I still pay the same amount.
Hy
Hong Kong • 23 Jun 19
Next to highway very noisy, place not clean. It has no basin, hard to wash face.
C
Malaysia • 27 Des 18
The restaurant next door and the strong WiFi.
Deceptive description. It's far from Sipiso piso. No towels provided
Michael
Indonesia • 3 Des 18
Nice landscapes arround.
TR takes advantage of their monopoly in the area. Staff is lazy and not welcoming. For double price of Toba Lake guest houses, we only got clean room after complaining on first one which definitely wasn't servised - including dirty bed sheets. Bed matresses in rooms are havily used, give no support so it's more like hammok sunken sleep. You get breakfast in room price but later you're asked to pay for it. After my phone talk to the 'boss' the cost was waived with simple Ok. Not a relaxed value for money place. More like pay and keep quiet or we'll be unpleasant.
Tom
Polandia • 25 Nov 18
Deskripsi
TR Inn di Tongging memiliki taman dan teras. Hotel bintang-3 ini menawarkan resepsionis 24-jam, layanan kamar, dan Wi-Fi gratis. Akomodasi ini memiliki restoran. Kamar-kamar di hotel dilengkapi dengan TV layar datar.
Fasilitas



Makanan & Minuman
Restoran
Layanan Kamar

Layanan resepsionis
Resepsionis 24 Jam


Lain-lain
Ruang Bebas Rokok
TR Inn
-
Jalan Lintas Merek - Sidikalang No.275, Desa Merek, Kec. Merek, Kab. Karo, Tongging, Indonesia, 22173
Lihat di Peta