Uluwatu Lumbung Cottages
Jalan Pantai Cemongkak, Pecatu, Uluwatu, Bali, Indonesia, 80361
+28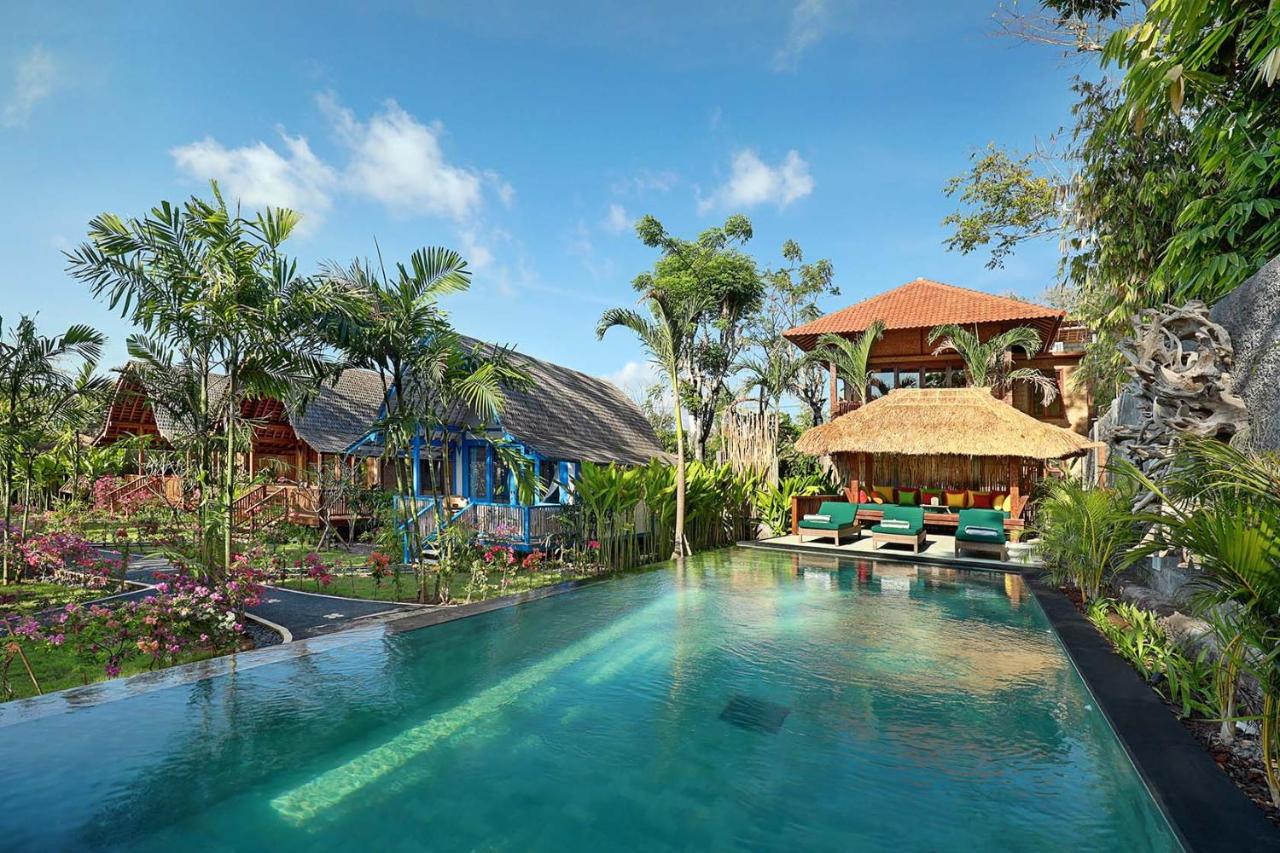 1/32
Fasilitas
Hygiene Verified
AC
Wi-Fi Gratis

Kolam Renang
Ruang Bebas Rokok
Parkir Gratis

Lihat Peta
Pencarian untuk
Jum, 31 Mar 2023 - Sab, 1 Apr 2023, 1 Kamar, 1 Tamu
Ulasan dari tamu
Booking.com | Berdasarkan undefined ulasan
Hanya tampilkan ulasan dari Indonesia
Traditional individual housing.
Guillaume
Prancis • 13 Feb 23
Great Villas, quiet and relaxing , exactly what we were hoping for- will definitely be back.
10
Awsome! villas were great, in a beautiful setting. Gardens and Villas well maintained. Loved the pool. Staff were awesome too, friendly and went out of their way to make our stay pleasant.
Could not fault the service or facilities - would have been nice to be able to order / purchase cocktails when in the pool however not a deal breaker, could still purchase beer and smoothies.
Chris
Australia • 13 Feb 23
Breakfast...pool...flowers...everything was perfect....
Jindřiška
Republik Ceko • 13 Feb 23
Beautiful cottages in a peaceful location
10
The cottages are located in a peaceful place on the hill. 5-10 minutes scooter ride to most of the beaches. Breakfast was delicious, and the swimming pool was a great place to relax after a day spent touring Uluwatu. Room, as well as the bathroom, was spacious with all needed knick-knacks. Friendly, caring staff.
Nothing to mention really. Though I'd prefer a glass bottle to be refilled daily instead of plastic ones.
Ruslana
Ukraina • 13 Feb 23
beautiful hotel with great service
10
Wonderful hotel, love to details, great taste, nice design, wonderful bathroom, nice pool, where you can order food to a small cottage at the pool to eat. Nice people, very helpful kid staff, always nice and make you feel very comfortable. Great breakfast, professional cook. All in all absolutely over our expectations, we had a wonderful stay! Thank you for everything!
nothing.
Yang
Jerman • 13 Feb 23
Nice hotel but not the best location if you like to walk.
8,0
The cottage was cute and had all basic things in the room. Room was clean. Surrounding plants and pool were nice.
It was bit far form places if you wanted to walk somewhere (we walked a lot!). The room should have a day curtains otherwise inside the room it's either too dark or too exposed. The space is smaller than I expected, the pool area was often crowded. The onsite kitchen was only working on certain times and had limited options.
Anonymous
Estonia • 13 Feb 23
Informasi penting
Dikelola oleh tuan rumah individu
Deskripsi
Uluwatu Lumbung Cottages terletak di Uluwatu, 1,1 km dari Pantai Cemongkak dan Pantai Bingin, serta menyediakan akomodasi ber-AC dengan WiFi gratis, dan akses ke taman dengan kolam renang outdoor. Semua unit memiliki kamar mandi pribadi dengan shower, pengering rambut, dan amenitas kamar mandi gratis. Anda dapat menikmati sarapan khas Amerika di rumah liburan ini. Uluwatu Lumbung Cottages memiliki teras. Akomodasi ini berjarak 1,1 km dari Pantai Dreamland dan 8 km dari Pura Uluwatu. Bandara Ngurah Rai International terletak sejauh 18 km dari Uluwatu Lumbung Cottages. Akomodasi ini menyediakan layanan shuttle bandara berbayar.
Fasilitas

Makanan & Minuman
Layanan Kamar
Sarapan Dalam Kamar
Buah-buahan

Kolam renang dan pusat kesehatan
Kolam Renang
Swimming Pool

Transportasi
Antar Jemput Bandara Gratis
Antar-Jemput Bandara (biaya tambahan)
Layanan kebersihan
Laundry
Layanan kebersihan harian

Lain-lain
AC
Ruang Bebas Rokok
Kamar Keluarga
Fitur Keamanan
Hygiene Verified
Hand sanitizer in guest accommodation and key areas
Pembatasan Jarak Sosial
Pembayaran tanpa tunai tersedia
Check-in/check-out tanpa kontak
Peraturan pembatasan jarak sosial diterapkan
Uluwatu Lumbung Cottages
-
Jalan Pantai Cemongkak, Pecatu, Uluwatu, Bali, Indonesia, 80361
Lihat di Peta