Villa Elang
Guest house
Gg. Dharma, 7, Pantai Canggu, Canggu, Bali, Indonesia, 80351
+26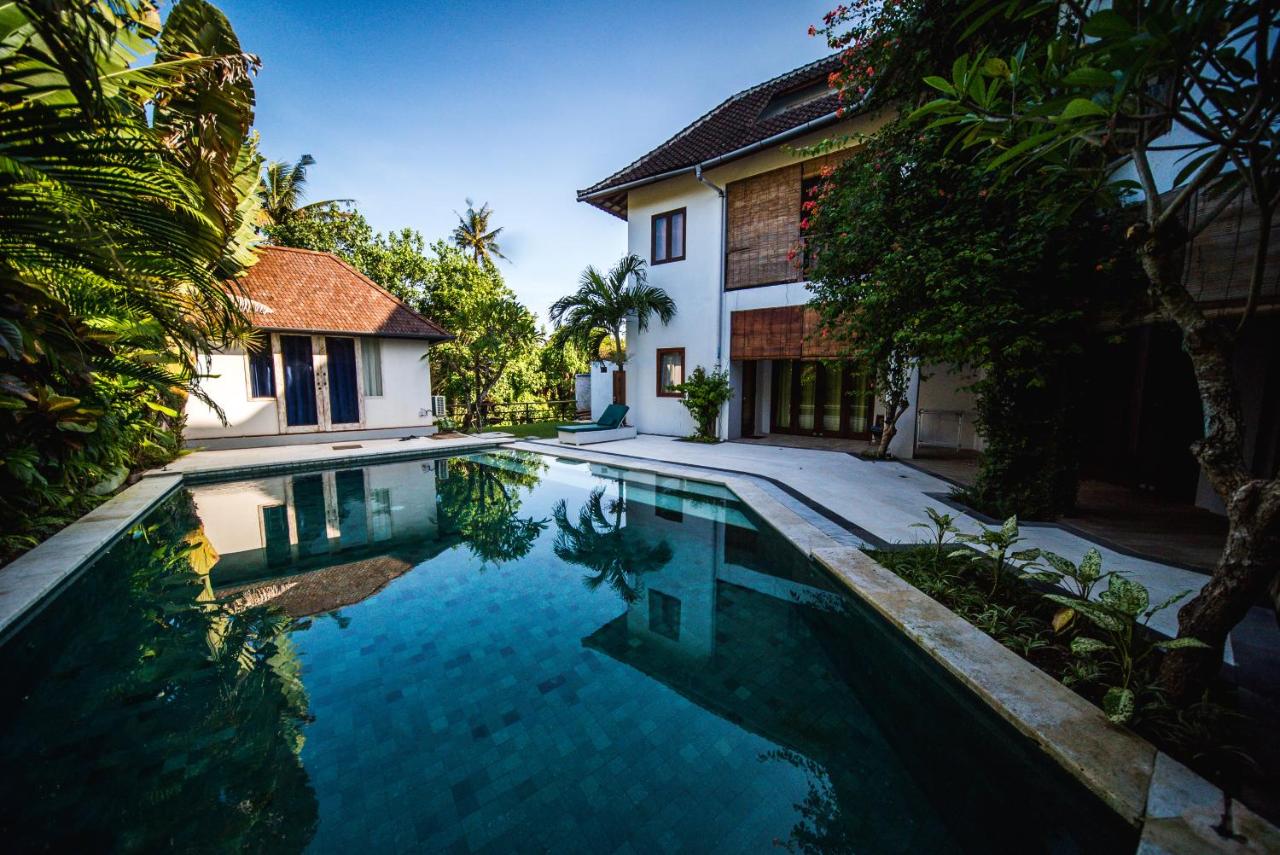 1/30
Fasilitas
AC
Wi-Fi Gratis
Ruang Bebas Rokok

Antar Jemput Bandara Gratis
Laundry

Taman

Lihat Peta
Pencarian untuk
Min, 26 Mar 2023 - Sen, 27 Mar 2023, 1 Kamar, 1 Tamu
Ulasan dari tamu
Booking.com | Berdasarkan undefined ulasan
Hanya tampilkan ulasan dari Indonesia
A quiet Villa within close walking distance to the beaches!
9,0
The staff was incredibly welcoming and held our bags for us, as we arrived earlier than the check in time. The pool is beautiful and well kept. There is a communal kitchen that provides clean drinking water. The room we stayed in was basic, but spacious. The location is amazing, with Echo and Canggu beach just a short walk away!
The location may be a little difficult to find initially. The pool is lovely with few lounge areas, but other than that the Villa is relatively no frills.
Elizabeth
Amerika Serikat • 14 Feb 23
Beautiful & welcoming.
9,0
The location was in a very calm area but close enough to get to the main area of Canggu where all the cafes and restaurants are really quick. Also the location is just a 5 min drive away from the beach. The villa was amazing in its layout. We loved the shared kitchen and common area as well as the pool. Our room was spacious and just the perfect size. Our host Agung was very kind and we felt very welcomed and at home.
In out bathroom there was no shower curtain so when showering the water would flood the entire bathroom. Would be great to get that fixed for the next guests staying.
Liza-franziska
Jerman • 14 Feb 23
Service and rooms
Nothing
Cemkarabulut
Belanda • 14 Feb 23
The location was amazing! It's in a very cute road, a 2 minute walk from the beach. They've got the cutest house cat that's super cuddly if you're a pet lover. The area itself is out of the hustle and bustle of Canggu, but close enough for a scooter ride.
The property itself was beautiful, but it wasn't well maintained. I wasn't happy with the hygiene as there was a lot of dust, our sheets didn't smell fresh and the property itself could see better days for sure. We were excited to have a space to cook, but the kitchen needed a deep clean and so we stayed away. For such a beautiful property with an old school charm, I really hope the owners look into taking better care.
Nevena
Afrika Selatan • 14 Feb 23
Great Place to Stay - Close to Beach
9,0
Breakfast is amazing Pool is really nice - we stayed in the tree house - was really comfortable
not much not to like
Dave
Australia • 13 Feb 23
Really nice room. Nice pool. Friendly manager
Anonymous
Australia • 13 Feb 23
Informasi penting
Akomodasi ini tidak mengizinkan pesta bujang atau sejenisnya.
Deskripsi
Villa Elang menawarkan akomodasi bintang 4 dengan taman, lounge bersama, dan teras di Canggu, 2,2 km dari Pantai Pererenan. Guest house bintang 4 ini menawarkan dapur bersama dan Wi-Fi gratis. Pantai Echo berjarak 2,4 km dari guest house, sedangkan Pantai Batu Bolong berjarak 2,7 km. Pura Tanah Lot berjarak 10 km dari guest house, sedangkan Nirwana Golf Course berjarak 11 km. Bandara terdekat adalah Bandara Internasional Ngurah Rai, 20 km dari Villa Elang, dan akomodasi ini menawarkan layanan antar-jemput bandara berbayar.
Fasilitas

Transportasi
Antar Jemput Bandara Gratis
Antar-Jemput Bandara (biaya tambahan)
Area umum
Taman
Teras
Teras Berjemur
Dapur bersama
Area lounge/TV bersama
Layanan kebersihan
Laundry
Jasa Penyetrikaan
Layanan kebersihan harian

Lain-lain
AC
Ruang Bebas Rokok
Hotel lain di Canggu Beach
Villa Elang
-
Gg. Dharma, 7, Pantai Canggu, Canggu, Bali, Indonesia, 80351
Lihat di Peta