Jalan Gatot Subroto, Bulusan, Banyuwangi, Ketapang, Indonesia, 68455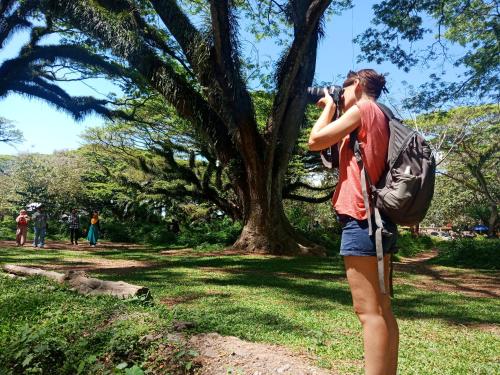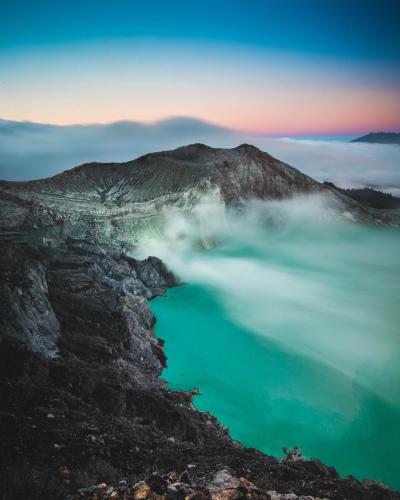 +18
1/22
Fasilitas
AC

Wi-Fi Gratis

Ruang Bebas Rokok
Resepsionis 24 Jam
Parkir Gratis

Teras

Lihat Peta
Pencarian untuk
Tue, 26 Oct 2021 - Wed, 27 Oct 2021, 1 Kamar, 1 Tamu
Yahh, tidak ada kamar tersedia
Kamar yang kamu lagi tidak tersedia, coba ubah tanggal pencarianmu ya!
Ulasan dari tamu
Booking.com | Berdasarkan ulasan
Hanya tampilkan ulasan dari Indonesia
Everything was brand new and fresh.
The home stay is very close to a mosque; might be disturbing. The curtains were missing in the room which made it difficult to sleep as the light in the corridor was on the whole night long.
Bo
Swedia • 7 Jan 20
Comfy bed Good location near the train station and ferry terminal Good powerful shower (though not hot)
The rooms are just that, rooms. There is no reception or anyone on site. We were lucky the rooms were being cleaned when we arrived so could be let in. We were basically just given the key and shown to our room. We were not told that the main (only) outside door to the property would be padlocked shut throughout the day and night - what a danger to life if there is ever a fire, you'd never be able to get out in the dark and smoke. Incredible. I urge the owner to change this as soon as possible - please, it's not safe. There was a key to the padlock on our room key which we eventually realised, we were not shown. There was no information on any activities you could do. Fair enough if you can't book tours through them, but at least have some leaflets... We had to ask at another homestay for some information.
Adam
United Kingdom • 7 Des 19
There is nothing that impress me. However, the owner tried her best to provide me a good room but al
3,0
There is nothing that impress me. However, the owner tried her best to provide me a good room but all rooms have facilities issues. Also, a biggest hassle is the communication because nobody knows English
Sayidul
Indonesia • 5 Sep 19
dekat speaker
Kumala
Indonesia • 24 Jan 19
Perfect for one night.
8,0
I was given dinner when i arrived which was really nice and the location is great for one day only being between train station and ferry - all walkable distances.
Owners are not really used to tourists and were discussing with me the bad reviews on Booking before i could get to my room. Simple infos like ferry times to Bali were also missing.
Anonymous
Jerman • 2 Jan 19
You get what you pay for
7,0
Very good value however, the beds are comfortable and the AC works. The breakfast is good and the staff is nice. You can book a tour of mount Ijen for a very correct price with nice extras ! For a few nights in order to do Ijen and to take the ferry, it's a fair enough place
The rooms are not very clean, the bed sheets are basically big towels and the bathroom is as tiny as it gets.
Anonymous
Belgia • 23 Sep 18
Informasi penting
Harap beri tahu pihak Zulfina New terlebih dahulu mengenai perkiraan waktu kedatangan Anda. Anda harus menunjukkan dokumen identitas berfoto yang berlaku serta kartu kredit pada saat check-in. Permintaan khusus tidak bisa dijamin dan dapat dikenakan biaya tambahan. Diperlukan pembayaran sebelum kedatangan melalui transfer bank. Pihak akomodasi akan menghubungi Anda setelah pemesanan untuk memberikan instruksi.
Deskripsi
Zulfina New menawarkan akomodasi di Ketapang. Guest house ini menyediakan teras, resepsionis 24 jam, dan WiFi gratis. Kamar-kamar di guest house ini dilengkapi dengan lemari pakaian. Di Zulfina New, semua kamar memiliki meja kerja dan kamar mandi pribadi. Pemuteran berjarak 37 km dari akomodasi. Bandara terdekat adalah Bandara Banyuwangi, 30 km dari Zulfina New.
Fasilitas



Makanan & Minuman
Pilihan sarapan
Sebotol air

Transportasi
Parkir Gratis
Penyewaan Mobil

Layanan resepsionis
Resepsionis 24 Jam
Check-In/Check-Out cepat

Layanan kebersihan
Layanan kebersihan harian

Lain-lain
AC
Ruang Bebas Rokok
Ruangan Khusus Merokok
Khusus dewasa
Akses kunci
Zulfina New
-
Jalan Gatot Subroto, Bulusan, Banyuwangi, Ketapang, Indonesia, 68455
Lihat di Peta