Mercure Bristol Grand Hotel
Hotel
Broad Street, Bristol, England, Inggris Raya, BS1 2EL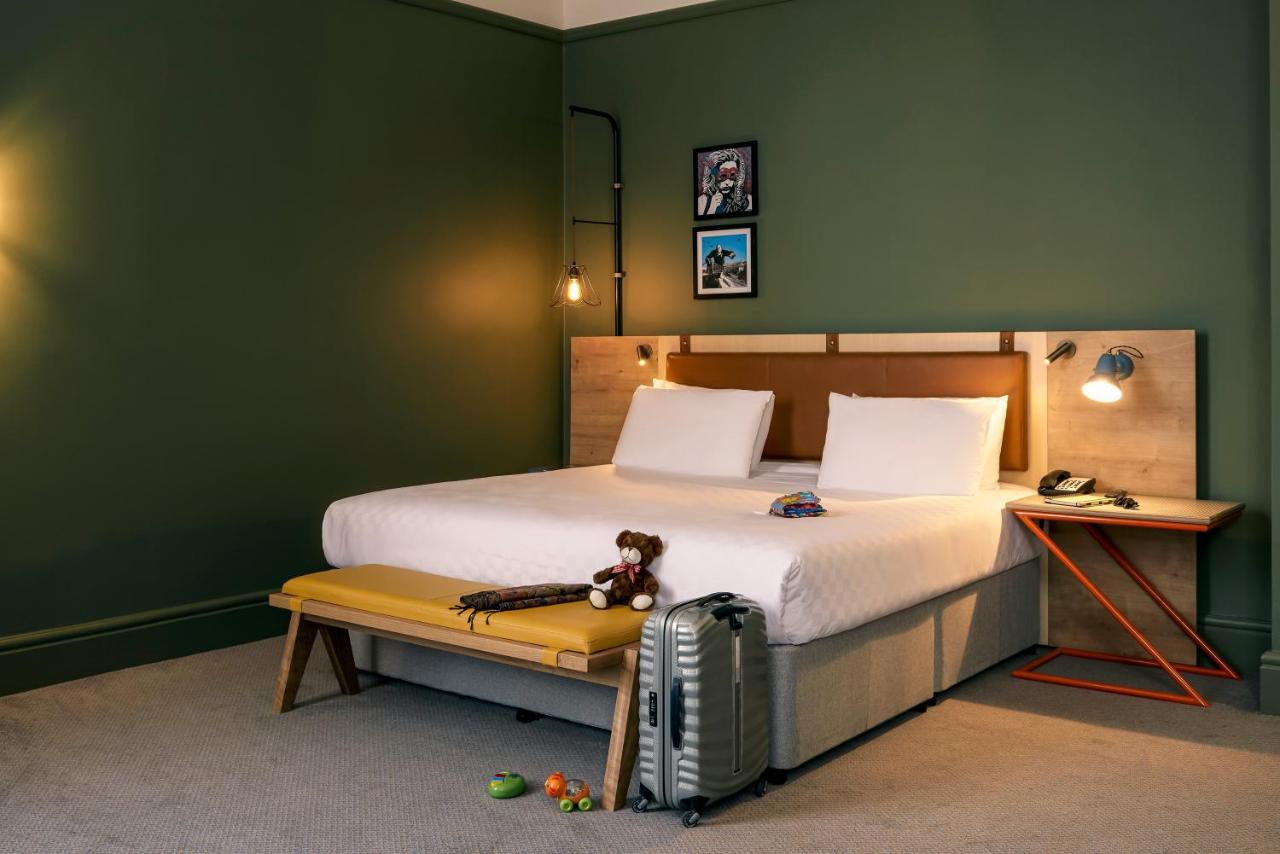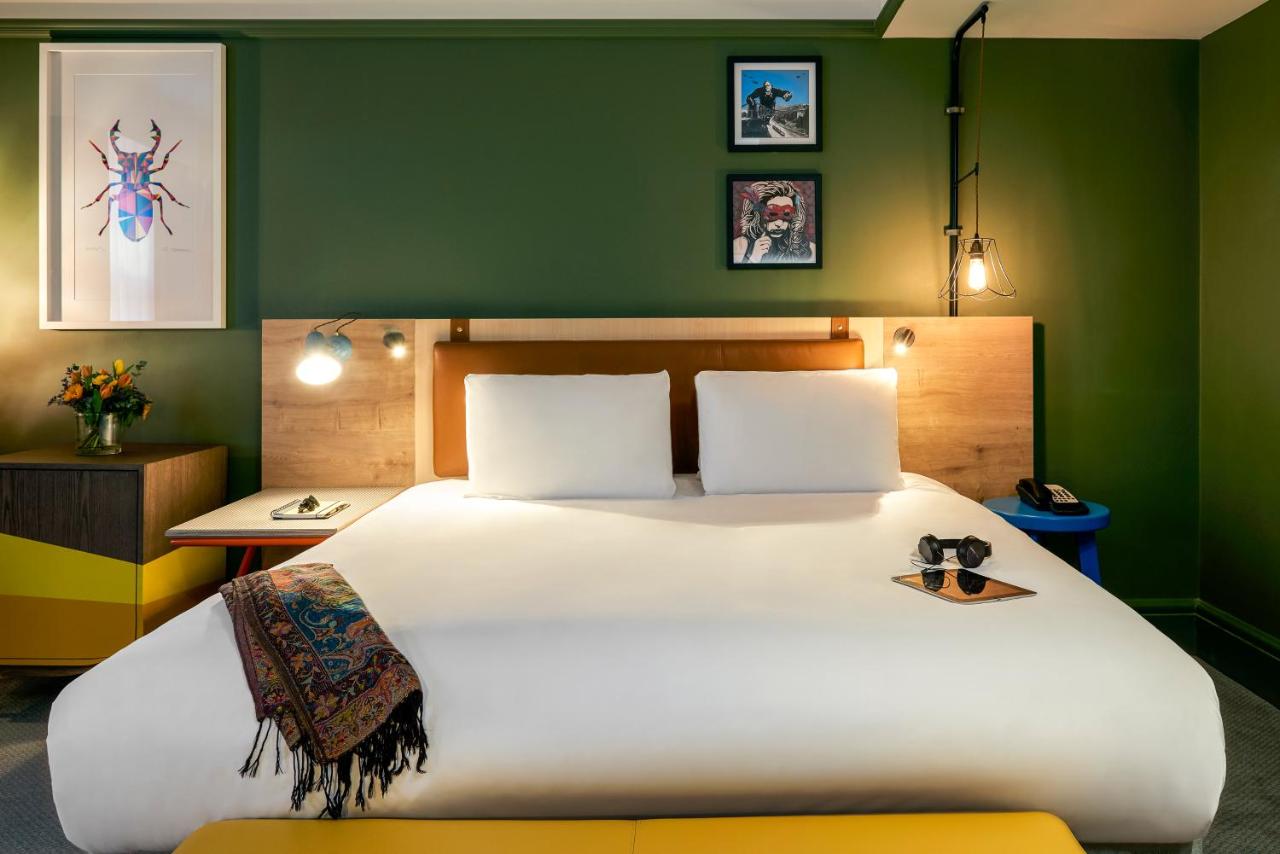 +68
1/72

Hygiene Verified
AC

Wi-Fi Gratis

Restoran
Lift

Ruang Bebas Rokok

Lihat Peta
Pencarian untuk
Sun, 19 Sep 2021 - Mon, 20 Sep 2021, 1 Kamar, 1 Tamu
Yahh, tidak ada kamar tersedia
Kamar yang kamu lagi tidak tersedia, coba ubah tanggal pencarianmu ya!
Ulasan dari tamu
Booking.com | Berdasarkan ulasan
Hanya tampilkan ulasan dari Indonesia
Glad we only stayed one night.
5,0
Great location. The room was tiny. No wardrobe, just a rail over the tea making facilities!
The place looked grubby and tired.
Deborah
United Kingdom • 1 Sep 21
Ashley
United Kingdom • 1 Sep 21
Mira
United Kingdom • 1 Sep 21
Rebecca
United Kingdom • 1 Sep 21
Recently redecorated bedrooms are lovely - modern and clean. Staff were super helpful and friendly. Location was perfect for a few days in Bristol.
Emma
Irlandia • 1 Sep 21
Bed was comfy
Room was dirty, had black mould in the bathroom, random hairs in the bathroom as well. Fixtures and fittings were broken, really disappointed as this is supposed to be a good hotel. Also falsely advertised as having a pool which has now been removed but at time of booking showed as a facility.
Nick
United Kingdom • 1 Sep 21
The shower design is so poor that it basically doesn't drain when you're showering. I managed to flood the bathroom in our first room and only after 3 complaints did we get another one. The shower was slightly better but still managed to overflow. The hotel was also hosting an anime convention which we were not made aware when booking. This resulted in a crowded lobby and floors/stairs with most people not wearing masks. Whilst the hotel prides itself on covid measures they have in place the state of it was far from for our stay. There was so much litter on the stairs from the convention. As someone who has not travelled all throughout the pandemic I found this quite disappointing.
Masha
United Kingdom • 31 Agu 21
Great room and location. Buffet breakfast good with helpful staff.
Only 1 small tube of shower gel in the bathroom. Did get additional on request.
Mark
United Kingdom • 31 Agu 21
Brilliant and well situated
10
Amazing stay and one of the staff (Mr T) went out of his way to crisp our bacon for us both mornings.. definitely going back
Hayley
United Kingdom • 31 Agu 21
I decided to upgrade to the Privilege Double for a cost of £20 extra, was pleasantly surprised to have a super king bed in the room, and the room was larger than I expected also. Then when checking in, the Hotel staff offered the upgrade as complementary, I was very happy to hear this.
The room was a joining room, due to this we could hear the next room making a lot of noise. This wasn't good when they arrived around 4am Saturday morning which woke both myself and partner.
Lloyd
United Kingdom • 31 Agu 21
Informasi penting
Menanggapi Coronavirus (COVID-19), tindakan keamanan dan sanitasi tambahan saat ini diberlakukan di akomodasi ini. Layanan makanan & minuman di akomodasi ini mungkin terbatas atau tidak tersedia karena Coronavirus (COVID-19). Karena Coronavirus (COVID-19), akomodasi ini mengambil langkah-langkah tertentu untuk melindungi tamu dan stafnya. Beberapa layanan dan amenitas mungkin dikurangi atau tidak tersedia. Jika memesan 10 kamar atau lebih, Anda akan menerima kontrak rombongan secara langsung dari pihak hotel. Untuk pemesanan dengan harga prabayar, kartu kredit yang digunakan untuk membuat pemesanan harus ditunjukkan di bagian penerima tamu saat Anda tiba.
Deskripsi
The four-star Mercure Bristol Grand in Bristol is set in a historic grade II listed building in the heart of Bristol city centre. The 186-room property's interior draws inspiration from the city's independent art scene and includes over 500 pieces by local artists. Rooms at Mercure Bristol Grand Hotel are all en suite and feature a flat-screen LCD TV with Freeview. Keepers Kitchen & Bar offers a twist on traditional British cuisine and Keepers bar has comfy seating and working space and an extensive drinks menu. Bristol Temple Meads Railway Station is 1 mile from the hotel, and local attractions include Clifton Suspension Bridge and Bristol Zoo Gardens.
Fasilitas




Makanan & Minuman
Restoran
Bar
Layanan Kamar
Sarapan Dalam Kamar
Makan Siang Kemasan
Menu Diet Spesial (berdasarkan permintaan)
Makanan anak
Buffet ramah anak

Layanan resepsionis
Resepsionis 24 Jam
Tempat Penyimpanan Barang
Surat Kabar
Check-In/Check-Out cepat
Brankas
Layanan Concierge
Layanan kebersihan
Laundry
Cuci kering
Layanan kebersihan harian

Fasilitas bisnis
Fasilitas Rapat
Pusat Bisnis
Faks/Fotokopi

Lain-lain
AC
Lift
Ruang Bebas Rokok
Cocok untuk Tamu Difabel
Kamar Keluarga
Fasilitas Kamar VIP
Kamar Pengantin
Penghangat Ruangan
Ruangan Khusus Merokok
Pemadam api
CCTV di luar akomodasi
CCTV di tempat umum
Alarm asap

Fitur Keamanan
Hygiene Verified
Proses pengecekan kesehatan tamu
Alat P3K tersedia
Perlengkapan yang dipakai bersama seperti menu cetak, majalah, bolpoin, dan kertas disingkirkan
Tersedia masker untuk tamu
Termometer untuk tamu yang disediakan oleh akomodasi
Access to Health Care Professional
Pembatasan Jarak Sosial
App mobile untuk layanan kamar
Partisi atau penghalang fisik ditempatkan di antara staf dan tamu di area tertentu
Peraturan pembatasan jarak sosial diterapkan
Pembayaran tanpa tunai tersedia
Check-in/check-out tanpa kontak
Kebersihan & Disinfeksi
Akomodasi harus disemprot disinfektan setelah tamu check-out dan sebelum tamu baru check-in
Akomodasi dibersihkan oleh perusahaan kebersihan profesional
Seprai, handuk, dan pakaian dicuci sesuai pedoman otoritas setempat
Penggunaan pembersih berbahan kimia yang efektif melawan Coronavirus
Tamu dapat membatalkan layanan kebersihan untuk akomodasinya selama mereka menginap

Keamanan Makanan
Semua piring, gelas, dan alat makan lainnya sudah dibersihkan
Makanan dapat diantarkan ke akomodasi tamu
Pembatasan jarak sosial di area makan
Wadah bungkus sarapan
Makanan yang diantar dikemas dengan aman
Mercure Bristol Grand Hotel
-
Broad Street, Bristol, England, Inggris Raya, BS1 2EL
Lihat di Peta