BT21 Official Baby LED Digital Desk Clock Alarm Temperature - SHOOKY
BT21 Official Baby LED Digital Desk Clock Alarm Temperature - SHOOKY
BT21 Official Baby LED Digital Desk Clock Alarm Temperature




SEALED
BRAND NEW

PENGIRIMAN BUBLE WRAP DAN KARDUS


Manufacturer : Royche & LINEFRIENDS
Ships from Korea, Republic of
100% Original Brand New Item

Stand figures
Business card, photo holder
Applying solid bamboo
Clock, alarm, temperature
Power saving mode
USB power
Using AAA batteries
USB charging cable, 3 AAA batteries included, manual
Material: ABS, PVC, BAMBOO, ARTIFICIAL GRASS
Power DC5V/1A
Size 123x62x63mm
160 g in weight

**HOW To Use**
Date/Time/Alarm setting
When the time is displayed on the screen, press and hold the SET button for 2 seconds or longer
After adjusting with the UP/DOWN button, press the SET button shortly to save and move on to the next setting.
(Sequence: year>month>day>12H/24H>hour>minute>alarm order)
*When set to 12H, when the afternoon comes, the afternoon indicator lights up in front of the time display.
*When setting alarm -AL
*When the alarm goes off, the alarm stops no matter what button on the back is pressed

Power saving mode setting
Press the DOWN button to set
SD mode: When using batteries, it is a saving mode, and the screen is normally turned off.
When you clap or tap the watch near the watch, the LED indicator appears.

Display setting
Short press SET button
DP-1: Repeated display of time (10 seconds), date (2 seconds), temperature (2 seconds)
DP-2: keep displaying time only

Indoor temperature display setting
Short press UP button to set
Celsius/Fahrenheit selection

reset
If you press the RESET button briefly, all set times are initialized.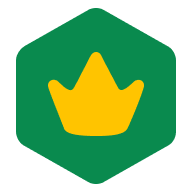 Lotipda
Online 2 jam lalu
Ongkir gagal ditampilkan
Klik ikon di samping untuk coba lagi
Penawaran Lainnya

Paylater & Cicilan
Beli sekarang bayar nanti, mulai Rp49.513/bulan
Ada masalah dengan produk ini?
Ulasan(14)

BT21 Official Baby LED Digital Desk Clock Alarm Temperature - SHOOKY