ANTI GORES TEMPERED GLASS MATTE GLARE ANTI FINGER IPHONE XR 11
ANTI GORES TEMPERED GLASS MATTE GLARE ANTI FINGER IPHONE XR 11
Tempered Glass provides resilient, hard-wearing protection for your iPhone screen.
Engineered from real glass, it retains the smooth glide and tactile experience of the screen

Engineered from high quality, durable glass delivers the brightness, sharpness and detail precision cut.

Oleophobic coating and 9H hardness prevent most scratches, smudges and fingerprints.

Shatter-proof film minimizes damage when the screen is broken and helps to reduce damage in general.
Easy application - once you apply the glass to your screen the silicone adhesive does all the work.


Matte Frosted surface,anti-fingerprint, anti-oil and other contaminants
2.5D arc edge, comfortable touch feeling ,high touch sensitivity film
Surface hardness Up to 9H hardness , anti-scratch, strong impact resistance
On back side of glass coated with a strong silicone layer to make installation easily
Anti-Glare,Anti-reflection ,Explosion-proof, shatter-resistant. Even if broken, it will not splash about.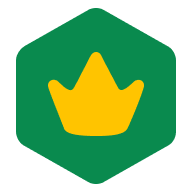 Platinum mobile phone
• Online
Promo
Cashback
80%
min. Pembelian 30rb
Ada masalah dengan produk ini?
Ulasan(50)

ANTI GORES TEMPERED GLASS MATTE GLARE ANTI FINGER IPHONE XR 11