Hand Sanitizer Handy Gel cleanAF Antiseptic & Moisturizing 1L Bottle
Atur jumlah dan catatan
Min. pembelian 2 pcs
Max. pembelian 2 pcs
Tambah Catatan
harga sebelum diskonRp886.000
Hand Sanitizer Handy Gel cleanAF Antiseptic & Moisturizing 1L Bottle
Rp354.400
Harga sebelum diskon
Rp443.000
READY STOCK!!!

Handcrafted in Bali - Indonesia and made from locally sourced ingredients.

• Our CleanAF Hand Sanitizer Gel provides a sterile solution without the need for water.
• Powerfully effective - kills bacteria in under 30 seconds, inactivates #viruses in under 2 minutes, and kills yeast and fungi.
• Contains cosmetic-grade #skin conditioners and moisturizers, plus aloe vera, to not irritate sensitive skin.
• Non-toxic, biodegradable, and non-cumulative in the eco-system, making it environmentally friendly.

Available now @republicofsoap 🙂

Question: How much alcohol content does our Handy Gel have?
In order to properly address the alcohol content issue, it's imperative that one understands that not all alcohols are created equally.

So to compare only on the basis of percentage (%), is not correct. One must take into account the actual PURITY of the alcohol being used to determine efficacy.

The product we make is called Handy Gel and it's made to clean/sanitize hands without drying them out. It contains a much higher grade of alcohol than regular hand sanitizers (regular hand sanitizers use a mid-grade alcohol of 70% purity, at a percentage of about 70%).

Our Handy Gel uses a high grade alcohol of 96% purity, at a percentage of 50%). Because it's 26% purer than the lesser grade alcohols it has approximately the same effectiveness as the lower grade (commercial) products, while having a less abrasive or choking smell.

The base of the product is a modified Aloe Vera Gel, that is thickened, so that when then mixed with the alcohol - it still remains in gel format that is easy to spread/use.

The scent is uplifting citrus - which consists of Tea Tree essential oil (which is known for antiviral effectiveness), Cold Pressed Lemon essential oil (also great for killing germs) and Lemon Yuzu Oil which is a very perky and happy scent.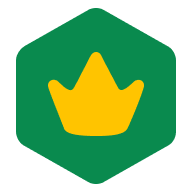 Republic of Soap
• Online
± 26 menit
pesanan diproses
Promo
Cashback
55rb
min. Pembelian 500rb
Cashback
20rb
min. Pembelian 100rb
Penawaran Lainnya

Paylater & Cicilan
Beli sekarang bayar nanti, mulai Rp70.472/bulan
Beli di aplikasi, makin banyak promo!
Scan QR-nya untuk lihat barang ini di aplikasi Tokopedia. Bebas ongkir, lho~
Ada masalah dengan produk ini?
Ulasan(1)

Hand Sanitizer Handy Gel cleanAF Antiseptic & Moisturizing 1L Bottle