Door Access With Direct PC DP1 Basic
Toko sedang tidak terima pesanan
Saat ini toko sedang dalam pengawasan. Coba wishlist atau cari barang dari toko lain.
Door Access With Direct PC DP1 Basic
196 orang melihat barang ini
Low budget
Low cost. 1024 users. 1200 memory transaction log.
AR721HV3.

Effectively protect your premise from unwanted visitor and at the same time function as a time attendance clocking terminal. Best value 2-in-1 combo function. With feature packed and unlimited license software, these packages are simply best value added solution.

Benefit:
Personnel maintenance through software - no need to manual record

Connects directly to PC without any expensive controller.
Easy to generate summary report to view late for work, overtime and etc...
Continue to work and store transaction in memory during power failure.

DP1 is a low budget solution for SME. Reader connects to PC directly. Software allows simple time attendance, easier personnel maintenance and remote viewing within LAN. Can clearly define when (time zone) and how (card and/or pin) an employee can access the door. Multiple DP1 can be linked together for multi-door application.

Employee needs to flash their proximity card in front of the reader. The electromagnetic lock will only release the door when the reader verifies a valid identity of the card. Single beep if successful and double beep if there are any errors.


Only valid access data will be sent to the PC for time attendance recording. Access raw data can be exported out for more advanced manipulation from third party time attendance software. This is a value added solution; user can have
more security into their office and at the same time be able to monitor employee time attendance.



Ordering info:

Quantity
Equipment

1 pcs
SOYAL AR721HV3 standalone
controller keypad reader
1 pcs
SOYAL AR721U wiegand reader
1 pcs
NOVA 150 power supply with backup
battery
1 pcs
EM lock 600 lb
1 pcs
SP1 EM lock surge protector
1 pcs
Exit push button
10 pcs CDS18 , 1.8mm 125Khz proximity card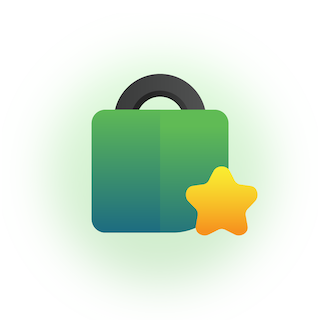 Ongkir gagal ditampilkan
Klik ikon di samping untuk coba lagi
Ada masalah dengan produk ini?
Ulasan(0)

Door Access With Direct PC DP1 Basic