PS4 Fate/Samurai Remnant + Tapestry POTJ
62 orang melihat barang ini
POTJ0623-896

CLOSE PO = 28/09/23
RELEASE = 28/09/23
Game Overview
1. A completely new action RPG supervised by TYPE-MOON, set in the Edo period
. In the Eigetsu no Gi, seven "masters" battle with seven historical heroic spirits "servants" who possess great power until they are the last one standing, in search of the "vessel of the Eigetsu". .
The battle that unfolds in the Edo period is depicted in great detail from the perspective of Miyamoto Iori, a swordsman who has trained in Niten Ichiryu, and a mysterious person, Saber, who suddenly appears in front of Iori.

2. Travel around the town of Edo with a Servant In the town of Edo, where
row houses, samurai residences, and red-light districts are lined up, and many people come and go, characters drawn with a Japanese taste are active.
You can enjoy interacting with various characters and animals, exploring the town, and taking on various requests while following the story of the "Eigetsu no Gi" that occurs in various places.

3. Combat where fighting together with a Servant is the key A
battle in this work where you control the Master "Miyamoto Iori", who is also a swordsman who has trained in Niten Ichiryu, and fight alongside the Servant "Saber" who has inhuman strength.
You can give commands to your Servants to attack them with powerful techniques, or you can directly manipulate your Servants to fight against powerful enemies that humans can't handle.
Don't miss the powerful battle scenes between Servants.


General supervision: Kinoko Nasu
Supervision: TYPE-MOON
Character design: Rei Watari
Design supervision: Takashi Takeuchi
Story supervision: Hikaru Sakurai Yuichiro Higashide Composition: Keita Haga Arrangement
: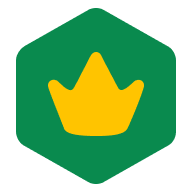 Titip Jepang Indonesia
Online 6 menit lalu
Penawaran Lainnya
Paylater & Cicilan
Beli sekarang bayar nanti, mulai Rp179.217/bulan
Ada masalah dengan produk ini?
ULASAN PEMBELI
Belum ada ulasan untuk produk ini
Beli produk ini dan jadilah yang pertama memberikan ulasan